The holiday season is just around the corner and we invite you to come to Pôle Well to get in the mood and prepare for the festivities!
Pôle Well is more than 250 businesses and services, including more than 100 gift destinations for your holiday shopping, as well as 50 restaurants and bars, and much more! All this in a comforting, friendly and magical atmosphere!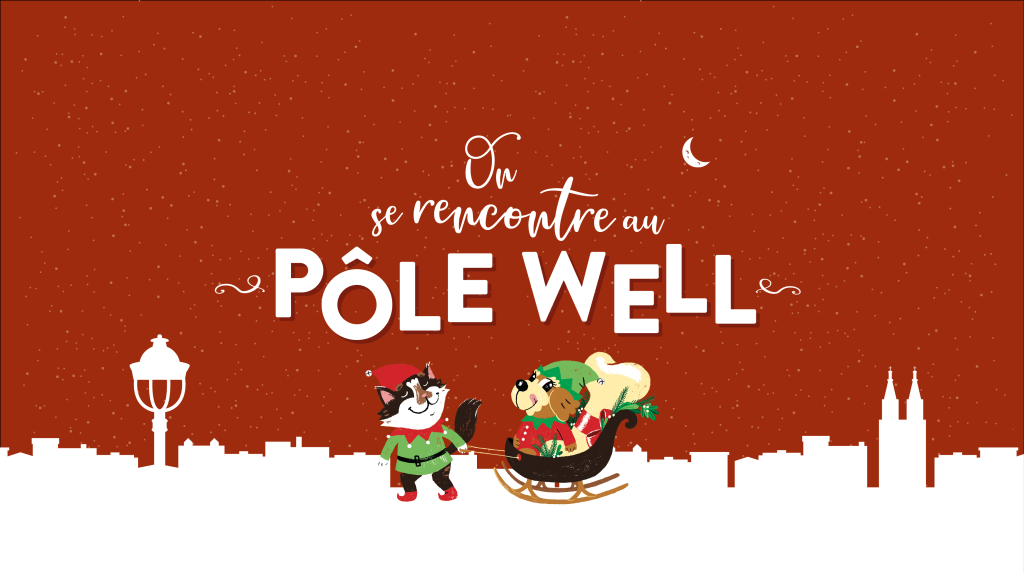 Maçonnerie Gratton's Christmas Village
For a third edition, Maçonnerie Gratton shares its passion for Christmas with you through its small village in the colors of the Well, all meticulously handmade. It's a real beauty!
Where: In the window of 3729 Wellington Street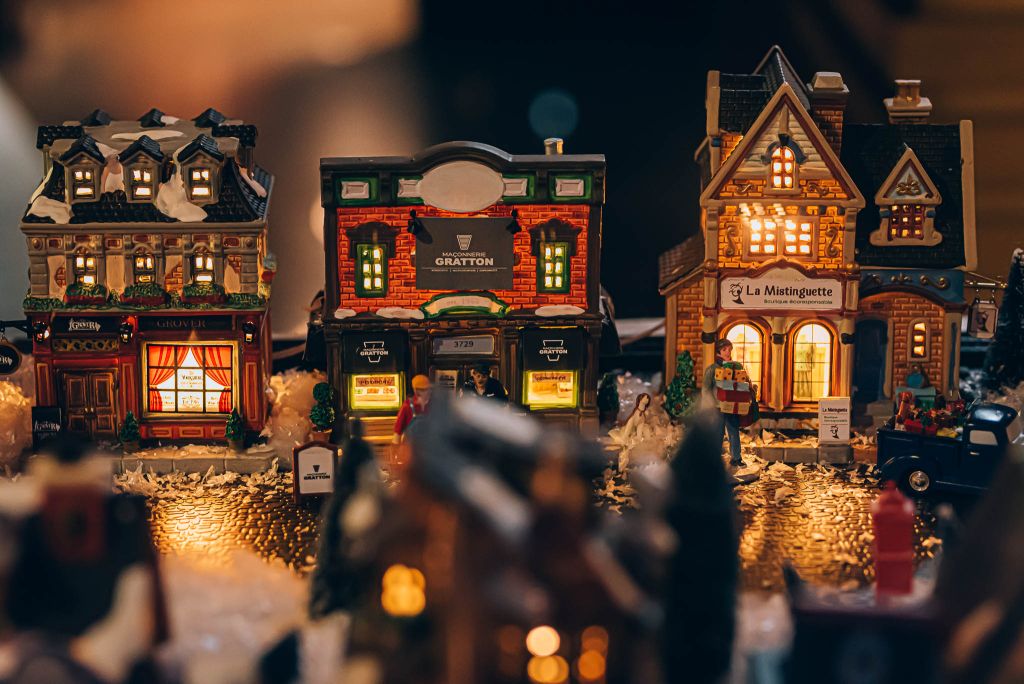 The Enchanted Alley
Following its immense success in recent years, the Enchanted Alley is back with a new decor! Get ready to be immersed in a surprising universe that will bring you together in the intimacy of its brick walls.
To your kodaks! We encourage you to come and take a picture with friends or family to immortalize the 2022 festivities. #VerdunLuv
Where: Between the Palco and the Dollarama (4023 Wellington Street, Verdun, QC H4G 3M6)
Accessible at all times
Église Notre-Dame-des-Sept-Douleurs's Christmas village
And that's not all, the magic of the holidays continues even within the walls of Notre-Dame-des-Sept-Douleurs Church.
From Thursdays to Saturdays, come and admire the large 400 sq. ft. Christmas village with its large nativity scene, all in a warm and cozy atmosphere. An activity for young and old!
Where: 4155 Wellington Street
When: from November 24th to December 23rd, Thursdays and Fridays from 3pm to 8pm and Saturdays from 10am to 3pm (except on show nights).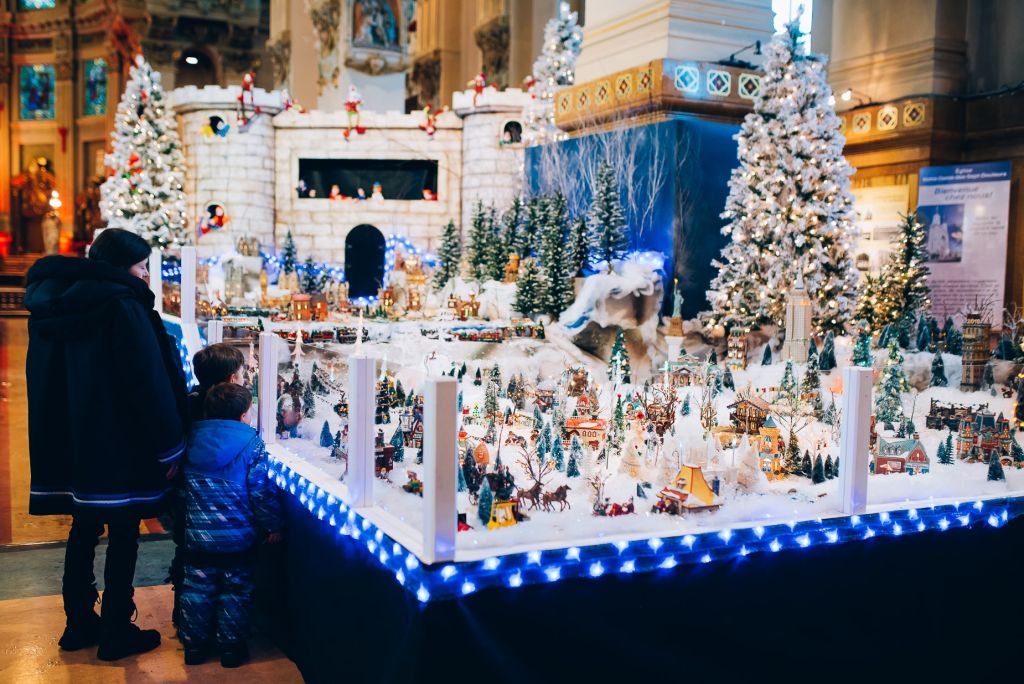 Santa's mailbox & drawing contest
Because they say that at Christmas, wishes can come true thanks to the magic of the holidays!  
We are once again organizing a contest for the little Verdunites! From December 1st to 22nd, come and drop your wish list and/or your drawing of Muffin and his sidekick Bobby in Santa's mailbox and have a chance to win one of three prizes at the merchants of the Well.  
To enter: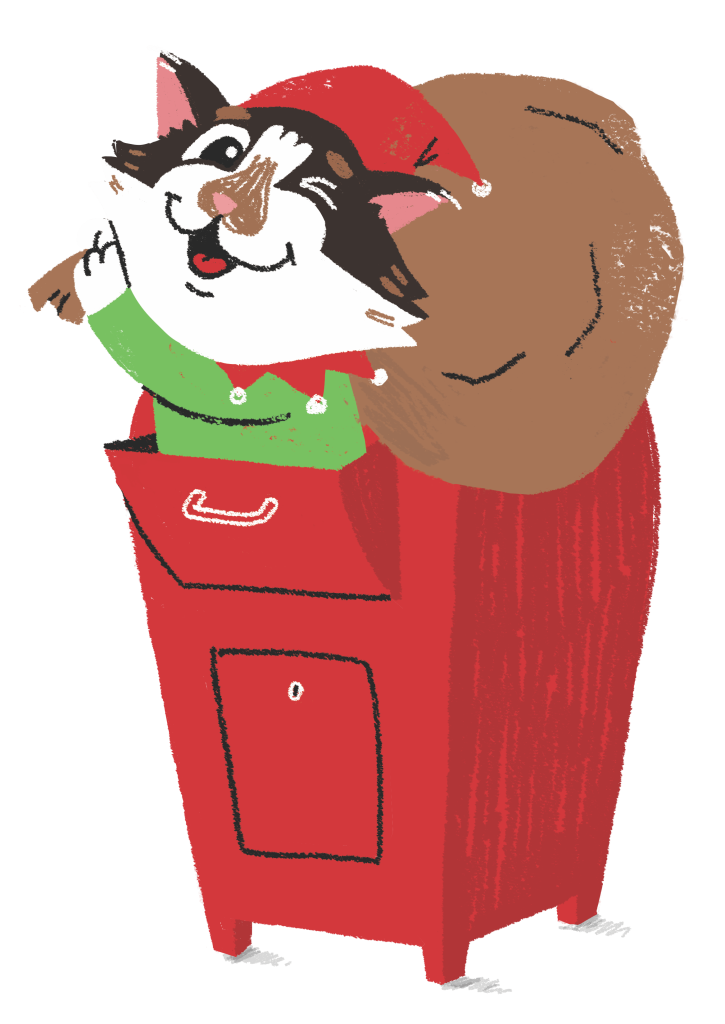 Pick up your drawing at one of the participating merchants OR write your personalized wish list
Don't forget to include:
Your first name and age,
Your parent's first and last name
Your parent's phone number or email address so we can contact you if you win
Drop your wish list and/or drawing in Santa's mailbox under the big tree at Pôle Well before December 22.
ALL THE DETAILS OF THE CONTET AND WHERE TO GET YOUR DRAWING
Where: Under the Giant Christmas tree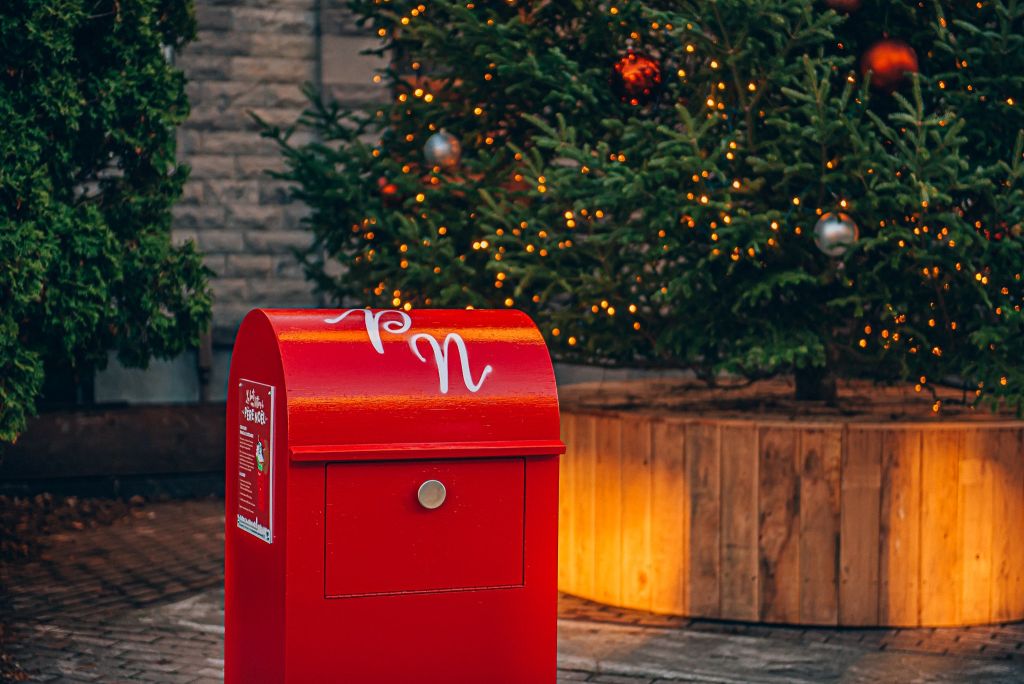 Pôle Well's Giant Christmas Tree
Proudly standing on the public square in front of Notre-Dame-des-Sept-Douleurs Church, the giant Pôle Well tree is as beautiful as it is eco-friendly!
Take a look at it to admire its finery and splendor, to drop your little one's wish list or drawing in Santa's mailbox and to take some nice pictures!
Sustainable development and eco-responsibility were, as always, at the heart of the Pôle Well's development process. In doing so, we made sure that the giant tree would be reused as much as possible after the holiday season. From carbon offsetting related to transportation and cutting to the end of its thorns, nothing has been omitted!
To know everything about the giant tree and its eco-responsible route
Where: In front of 4155 Wellington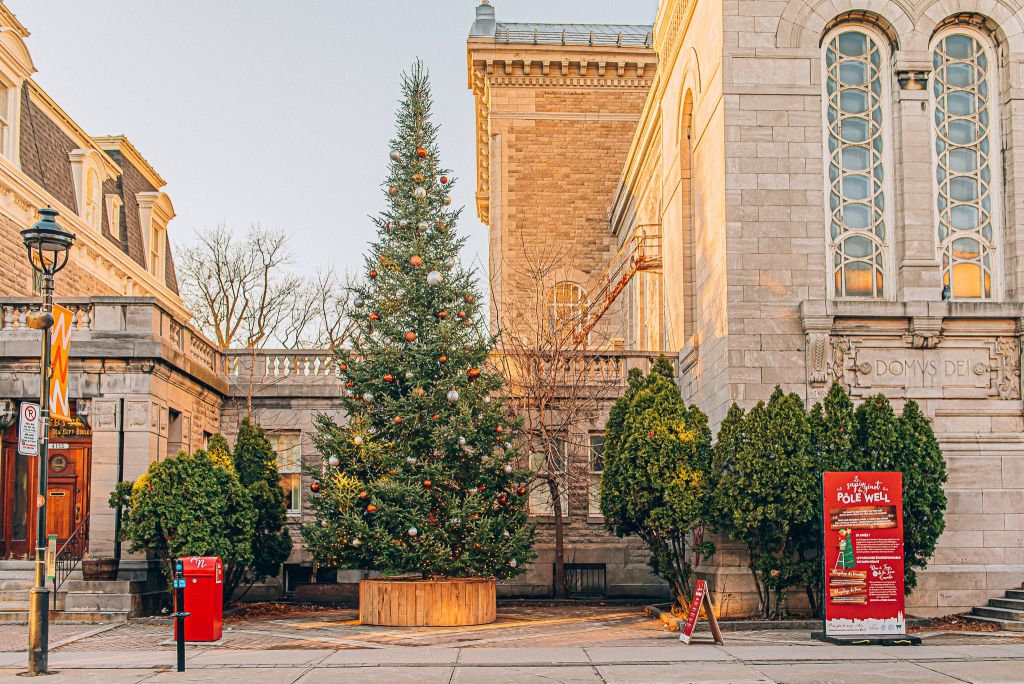 Speaking of the giant tree, Santa Claus will be on Wellington Street, more precisely under the tree for one day only!
He will be meeting all Verdunites under the giant tree at Pôle Well on Saturday, December 17 from 10 a.m. to 1 p.m. Come and meet this holiday icon, straight from the North Pole, and immortalize this moment and make your little ones dream!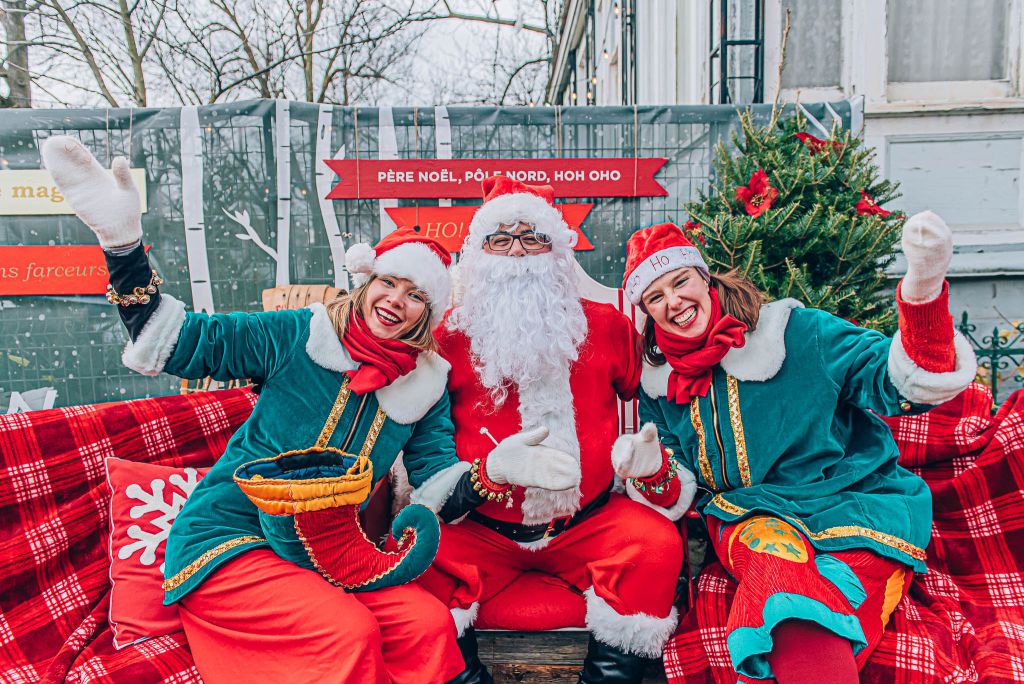 Sale of Christmas trees for the benefit of the Harmonie Richelieu of Verdun
To find the tree that will take pride of place in your home during the holiday season, go to the courtyard of the presbytery for the sale of natural trees to benefit the Harmonie Richelieu de Verdun.
The team on site will be waiting for you from Thursday to Sunday to help you choose the perfect tree!
Where: Corner of Galt and Wellington
When: From November 26th until supplies last
Click here for all the details and schedules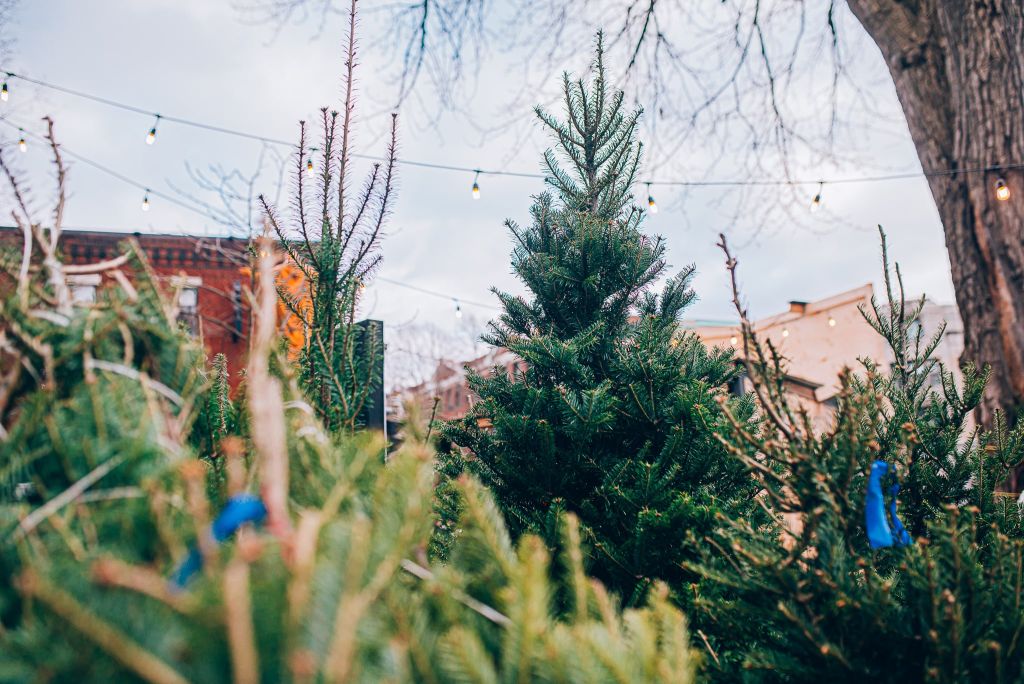 Christmas window displays at the Well's merchants
The street's merchants are also getting involved in the magic of the holidays! Decorated in their own image, the shop windows offer a real journey that will amaze, enchant and make many laugh!
Take advantage of this opportunity, while shopping or strolling on the Well, to admire the different windows, each one as magical and funny as the next!
Where: Between boul. LaSalle and 6th Avenue
When : Continuous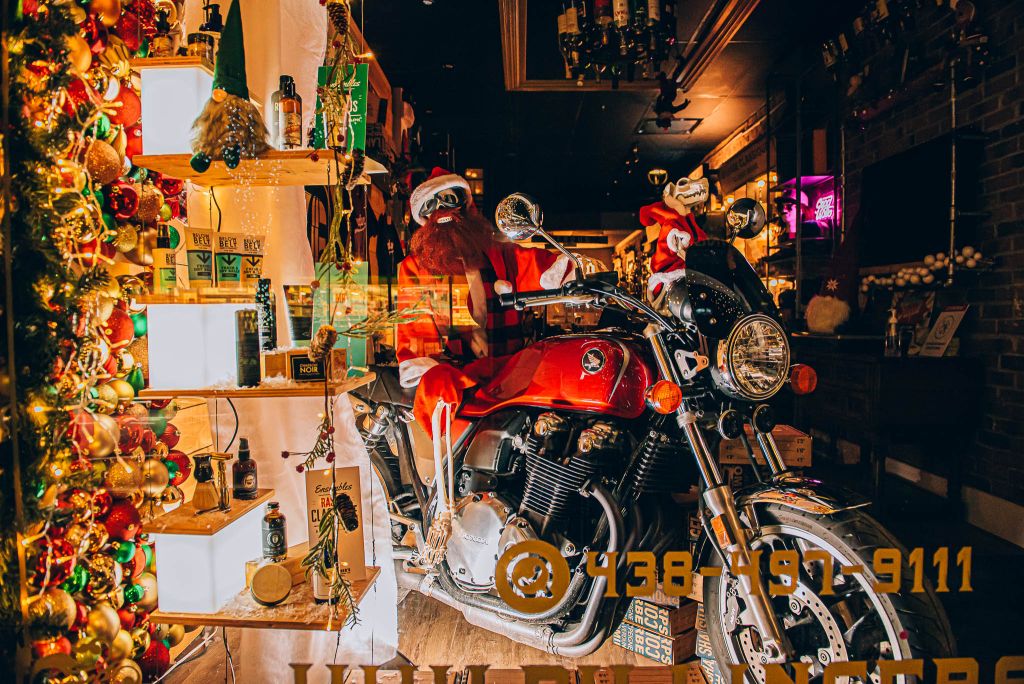 Pôle Well's Choirs
Come sing along with the Pôle Well Choir! Yes, all those years of learning Christmas classics will finally serve you well.
Female voices are in the spotlight this year: on the menu, the Trio Java, Vox4A and Carte Blanche choirs will deliver several short performances on the Well to add a little magic to your shopping spree. The atmosphere will be festive; get your vocal chords ready!
Click on the names to get all the details!
TRIO JAVA – Friday December 2nd from 4:30 p.m. to 7:30 p.m.
VOX4A – Friday December 9 from 4:30 p.m. to 7:30 p.m. and Sunday December 18 from 10:30 a.m. to 1:30 p.m.
CARTE BLANCHE – Friday December 16 from 4:30 p.m. to 7:30 p.m.
They will be traveling outside between Boul. Lasalle and 6th Avenue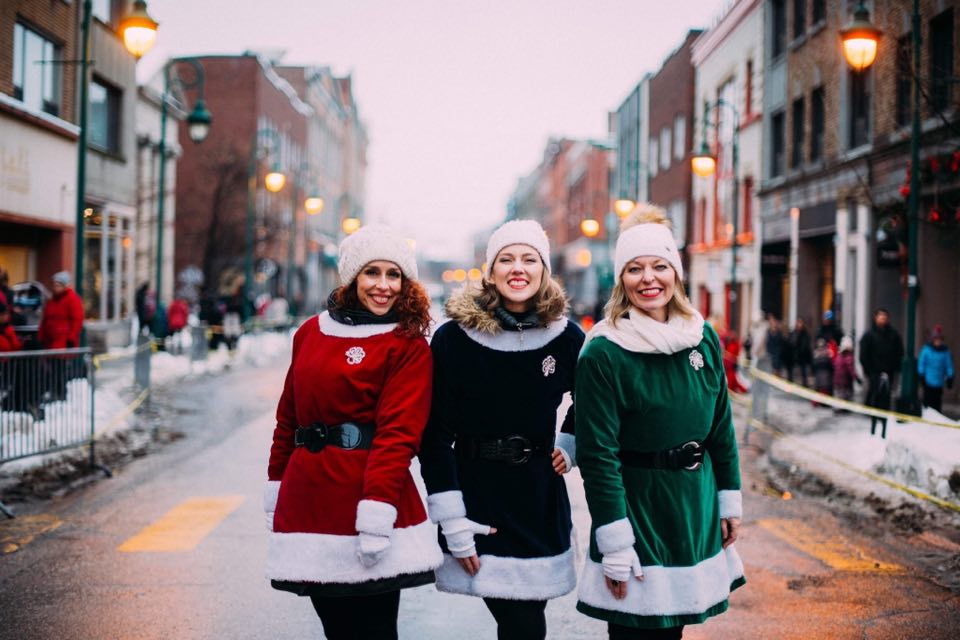 The Pôle Well Advent Calendar
Contest from December 1st to 25th
For the second year in a row, you can rediscover your childlike heart thanks to the Pôle Well Advent Calendar! Muffin and Bobby, with the help of the merchants of the Well, have found 25 gift ideas to pamper you or your loved ones. Something to please the young and old of Verdun!
The Pôle Well advent calendar contest is a gift, offered by a merchant of the Well, to be won every day until December 25th!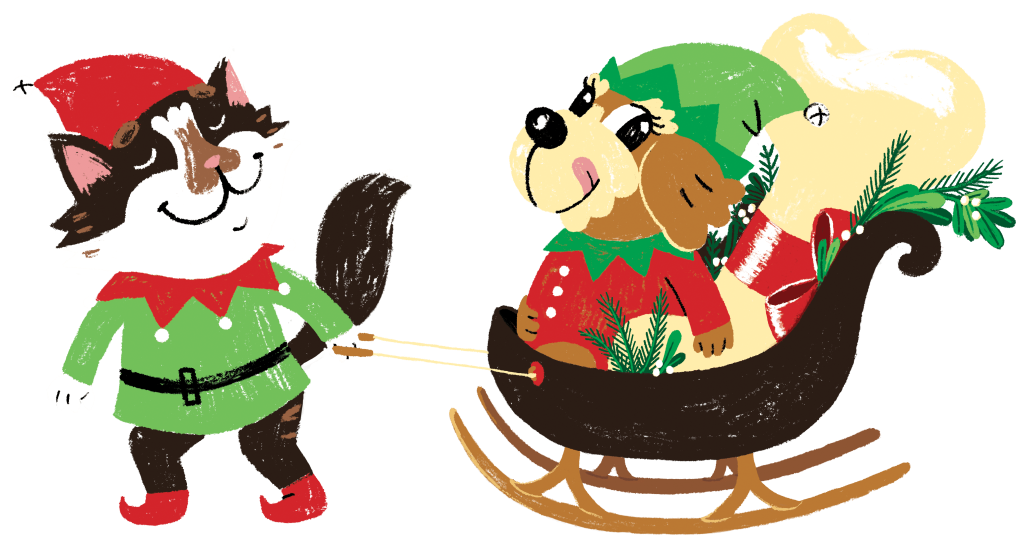 We wish you a very happy holiday season on behalf of the entire SDC team, Muffin and Bobby!
Thanks to our partners