More than ever this year, we need to get away from it all and let ourselves be lulled by the magic of the holidays!
That's why Promenade Wellington has gone all out to satisfy both those who will be coming to the street and those who prefer to buy their holiday shopping in their pyjamas!
*Tariffed parking is free on Saturdays and Sundays on Promenade Wellington and cross streets.

Because there's nothing better than Christmas music and decorations to set the mood! Come soak up the magic of the holidays on Promenade Wellington starting November 23th.
Enchanted Alley Photobooth
SOLD OUT
Every Saturday from November 28 to December 19, 2020, come and have your portrait taken by photographer Caroline Perron in the enchanted alley! Whether you're alone or with your family, it will be the perfect gift to give to your grandparents!
*On reservation only
Where: Between Palco and Dollarama (4023 Wellington Street, Verdun, QC H4G 3M6)
When: November 28, December 5, December 12 and December 19, 2020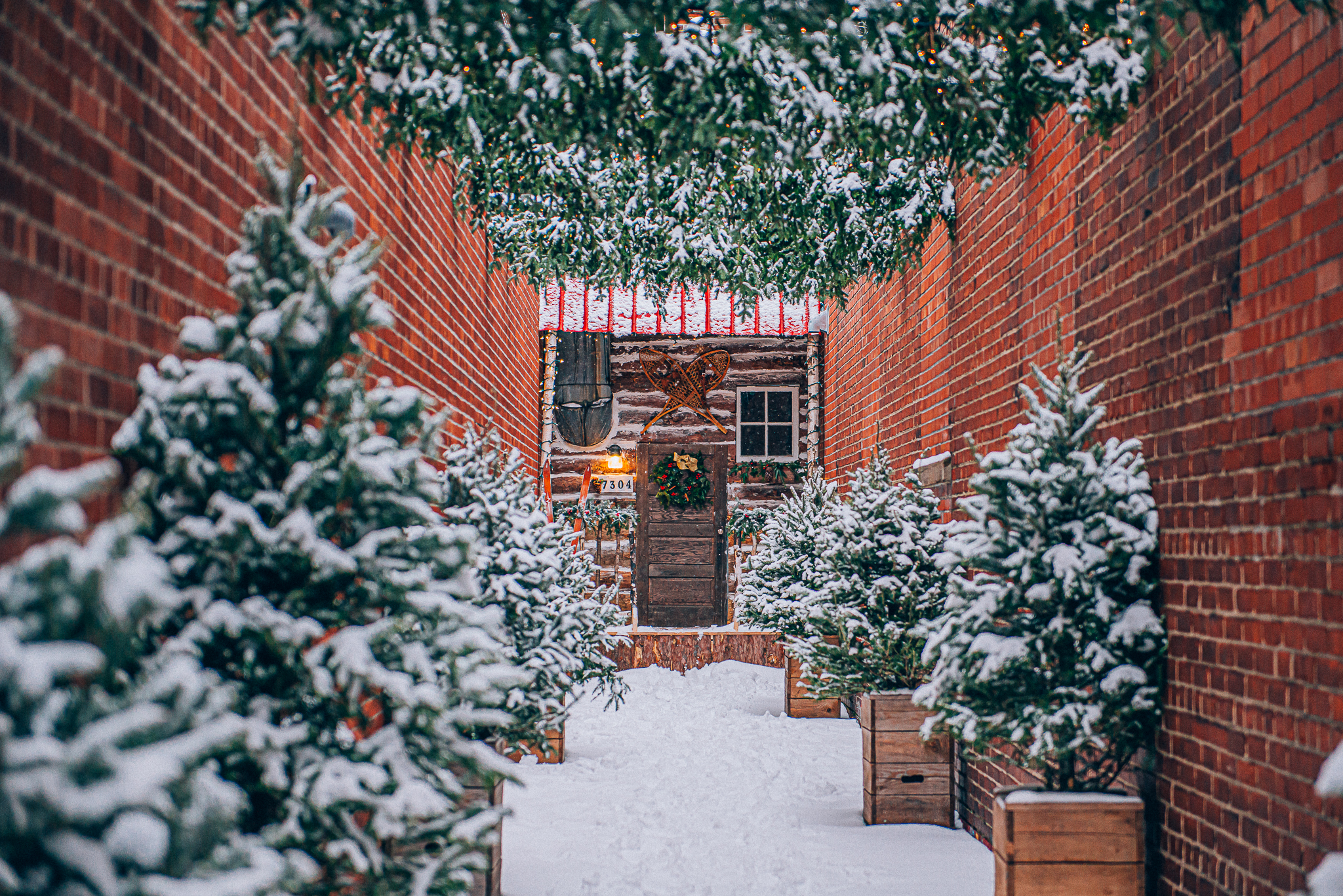 Sale of fir trees to the profits of the Harmonie Richelieu Verdun
SOLD OUT 
Due to this year's buying frenzy and the shortage in Quebec, the efforts of the Harmonie Richelieu de Verdun to obtain more fir trees were unsuccessful.
Wreaths will be available and the site will be open on Thursday, December 10th and Friday, December 11th from 5:00-7:00 pm. Corner Galt and Wellington.
Thank you all and happy holidays! 
_____
You want to find THE tree that will embellish and embalm your home? Go to the presbytery courtyard for the sale of natural fir trees for the benefit of the Harmonie Richelieu de Verdun.
Where: Galt and Wellington Corner
When: November 28th to December 19th
Choir on the Well
Come and sing in chorus (but not too close you know!) with the choir on the Well! Yes, all these years of learning Christmas classics will finally serve you well.
Where: In front of Notre-Dame-des-Sept-Douleurs Church
When: Saturdays, December 5 and 12 : 3 surprise performances
Window on the Well
A small piece of history of the Well and Verdun in the windows of our premises to love. An original way of window-shopping 😉
Where: In the windows of businesses for rent, between LaSalle and de l'Église
When: From November 20th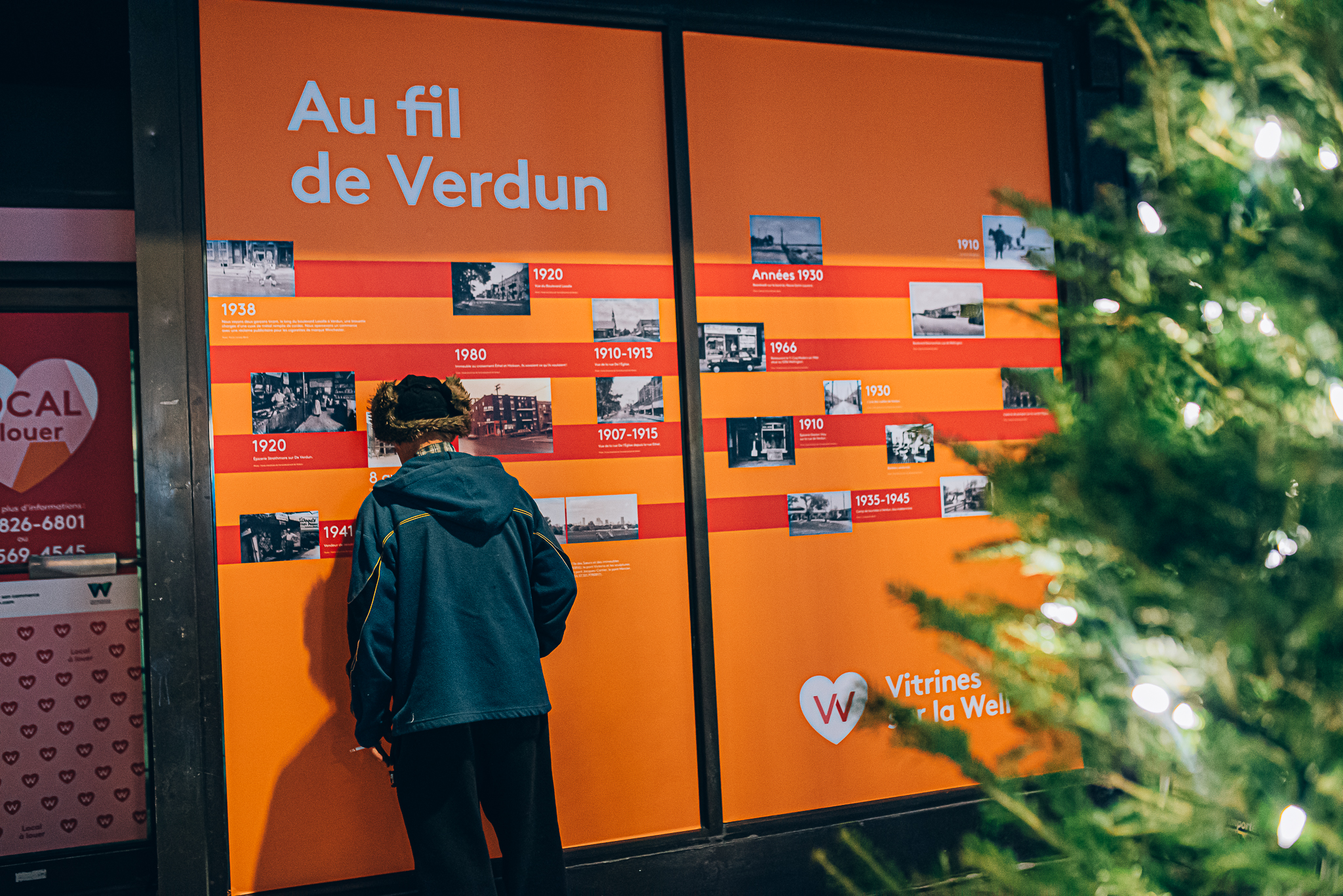 Illuminated giant moose
Cabane Panache's giant moose has gone into festive mode! From the top of its 13 feet high, it illuminates the Well.
Where: In the alley of Lili & Oli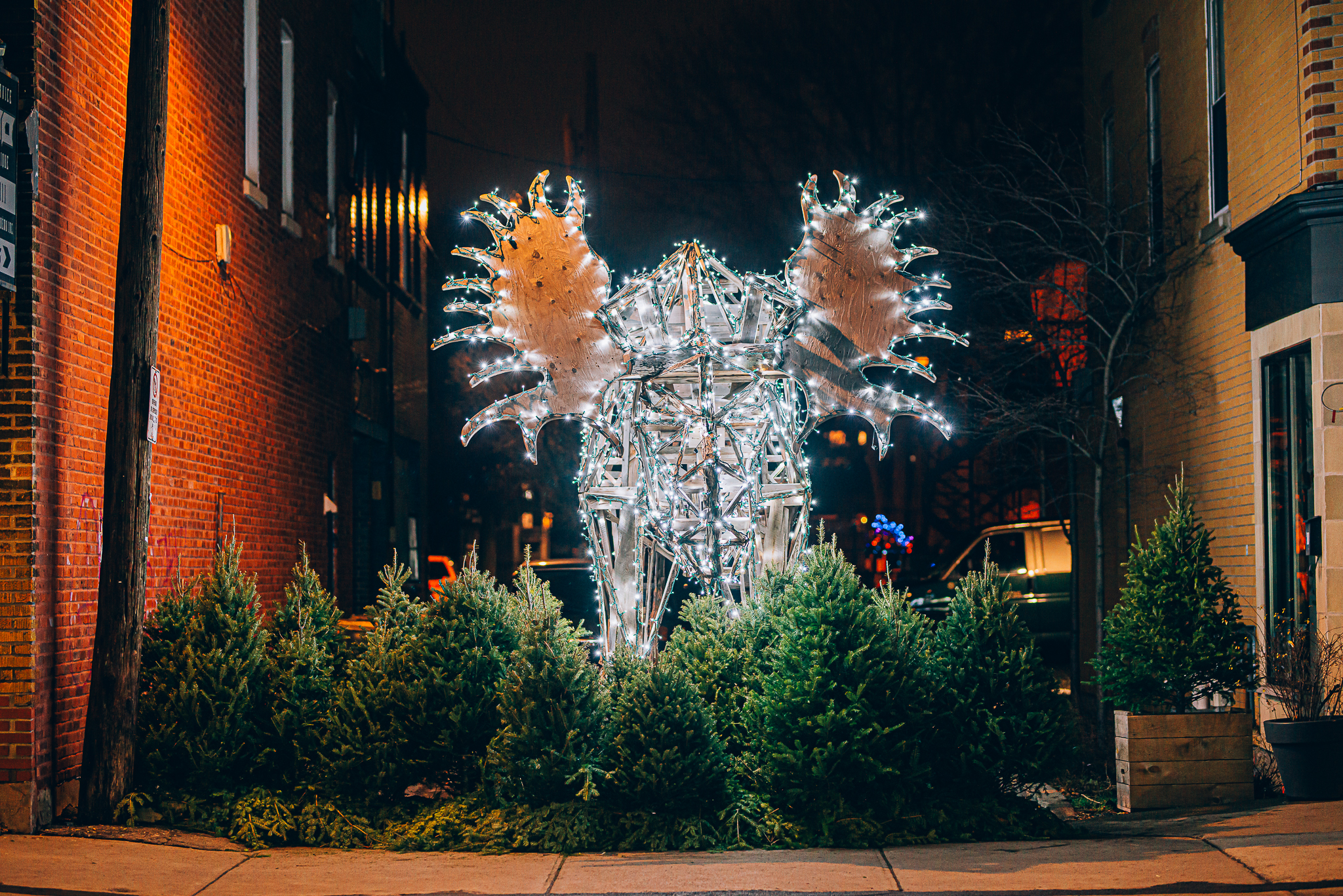 Tree of giant balls
Did you know that the Christmas tree was made from the non-functional light balls that lit the trees on the street? And the ones that still work…Stay tuned! A project is coming up at the end of the month!
Thanks to BOSSA Prêt-à-manger for the tomato canes that we use as caps for the balls!
Where: On the grounds of the Anglican church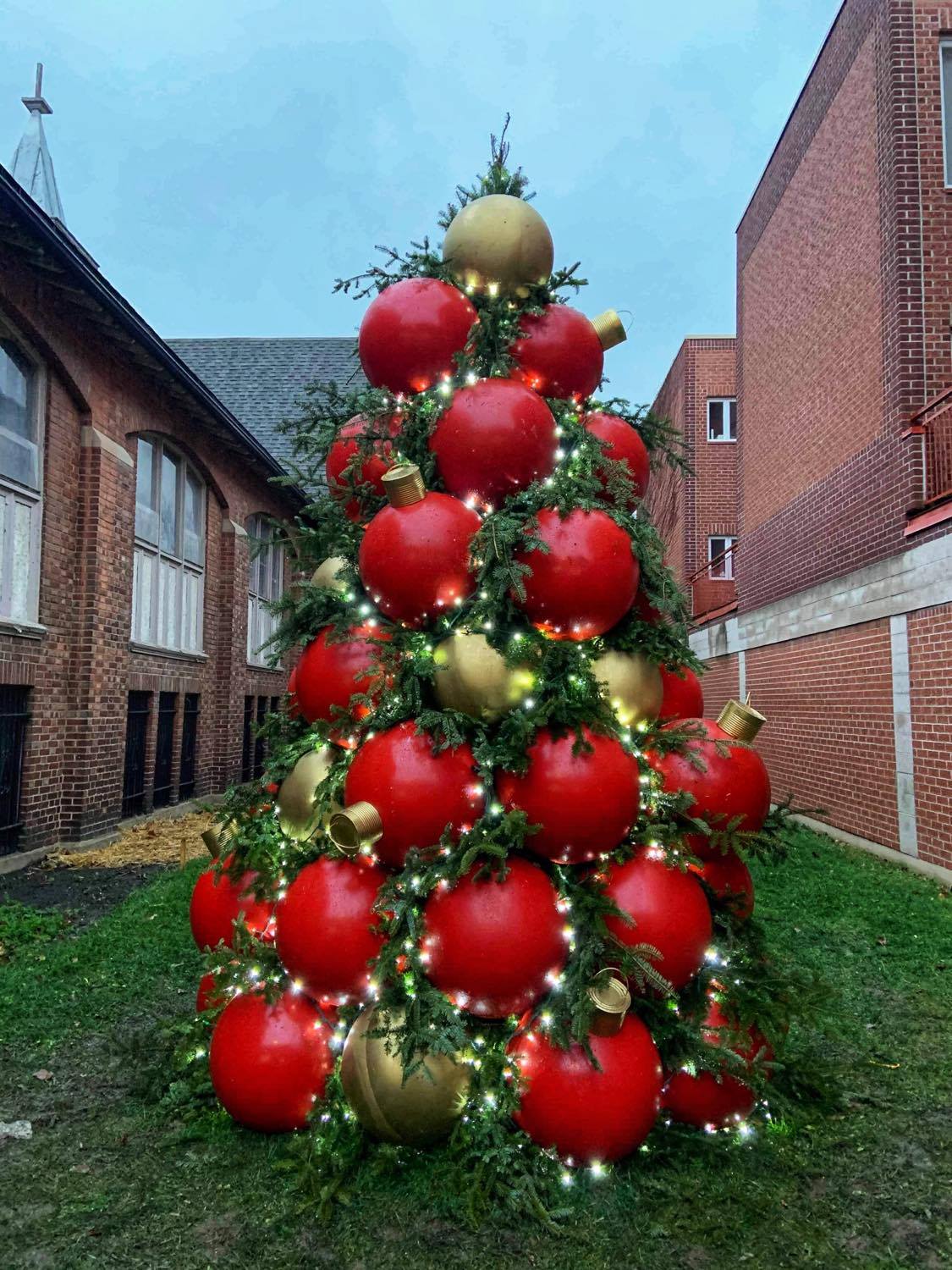 Christmas Showcases
The merchants of Promenade Wellington have worked hard to create a fairytale world in their storefronts. Like the owner of Maçonnerie Gratton who shares his passion for Christmas through a small village in the colors of the Well!
Where: Between boul. LaSalle and 6th Avenue
You're more the type to shop in slippers with a glass of wine in your hand? We have solutions for you!
Local product search engine
Our dear friend Muffin has upgraded with a brand new platform! No time to go out for your gifts? The new Hey Local search engine allows you to find what you're looking for in just a few clicks. Can't find what you're looking for? Muffin is always there to give the furry ones gift ideas!
*The site is in constant evolution, check out the new products 🙂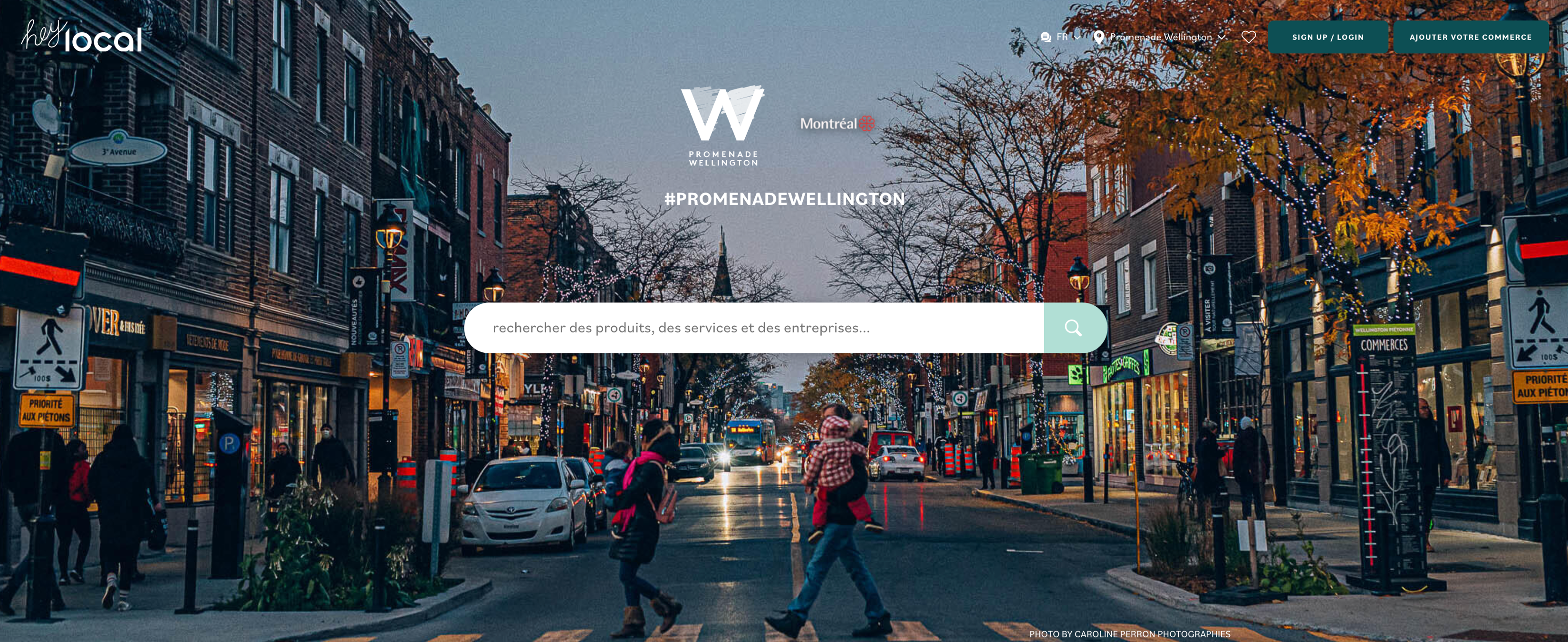 Pick-up service Locketgo : Du LUV dans ton casier
Promenade Wellington has launched a brand new initiative in collaboration with Locketgo Smart Lockers : Du LUV dans ton casier ! An innovative system that allows you to retrieve your local purchases at any time and thus participate in the economic recovery of the neighbourhood!
Where: Corner of Church and Wellington, Corner of Gordon and Wellington and Corner of 2nd Avenue and Wellington
When: Anytime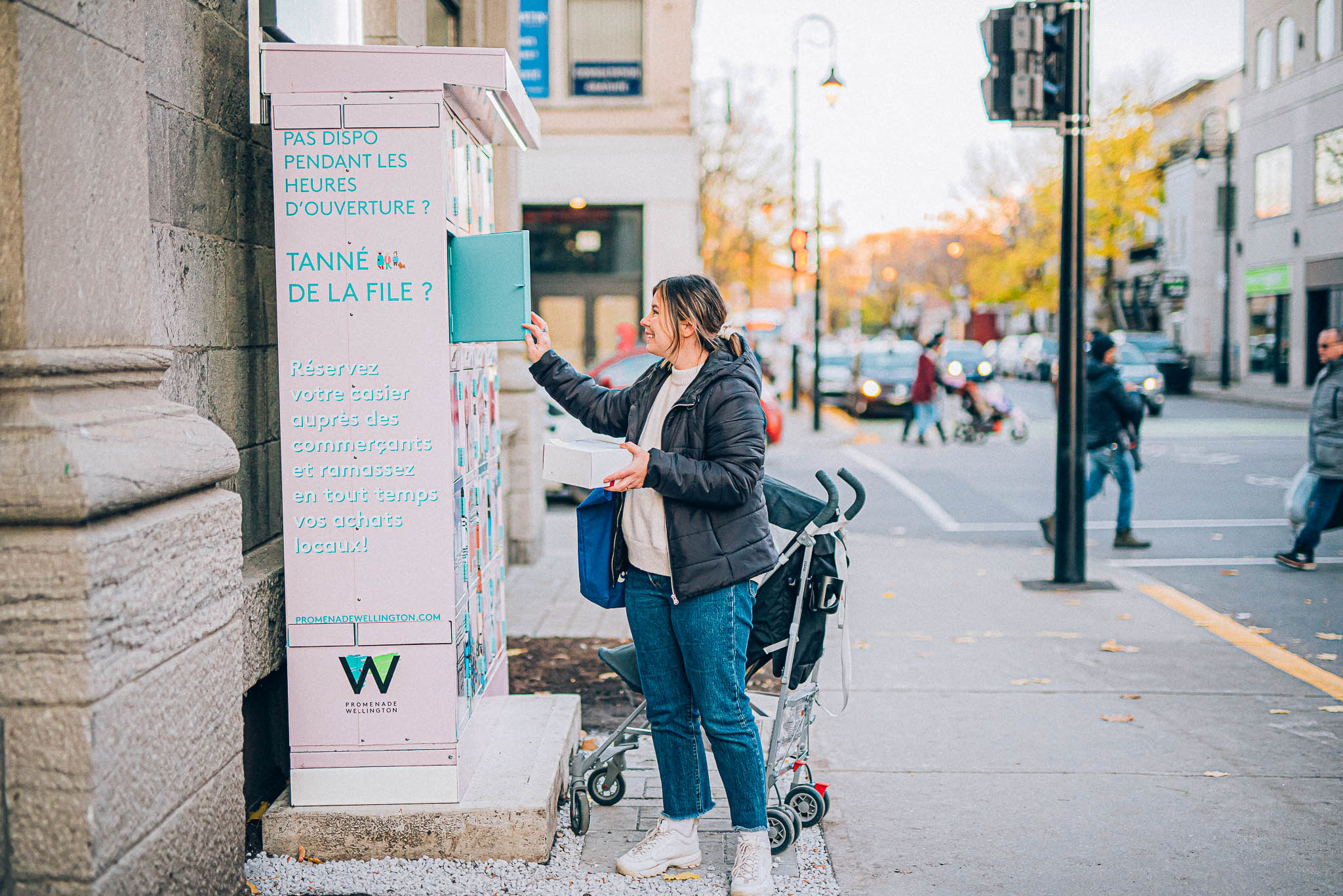 Contest – The Promenade Wellington Advent Calendar
From December 1 to December 25, 2020, get a chance to win 1 of 25 $40 gift cards at a Well merchant and pick up your card in one of our Locketgo smart lockers: Du LUV dans ton panier. (Yes, you have to open the door to get your prize! Just like the real calendar!)
PARTICIPATE IN THE ADVENT CALENDAR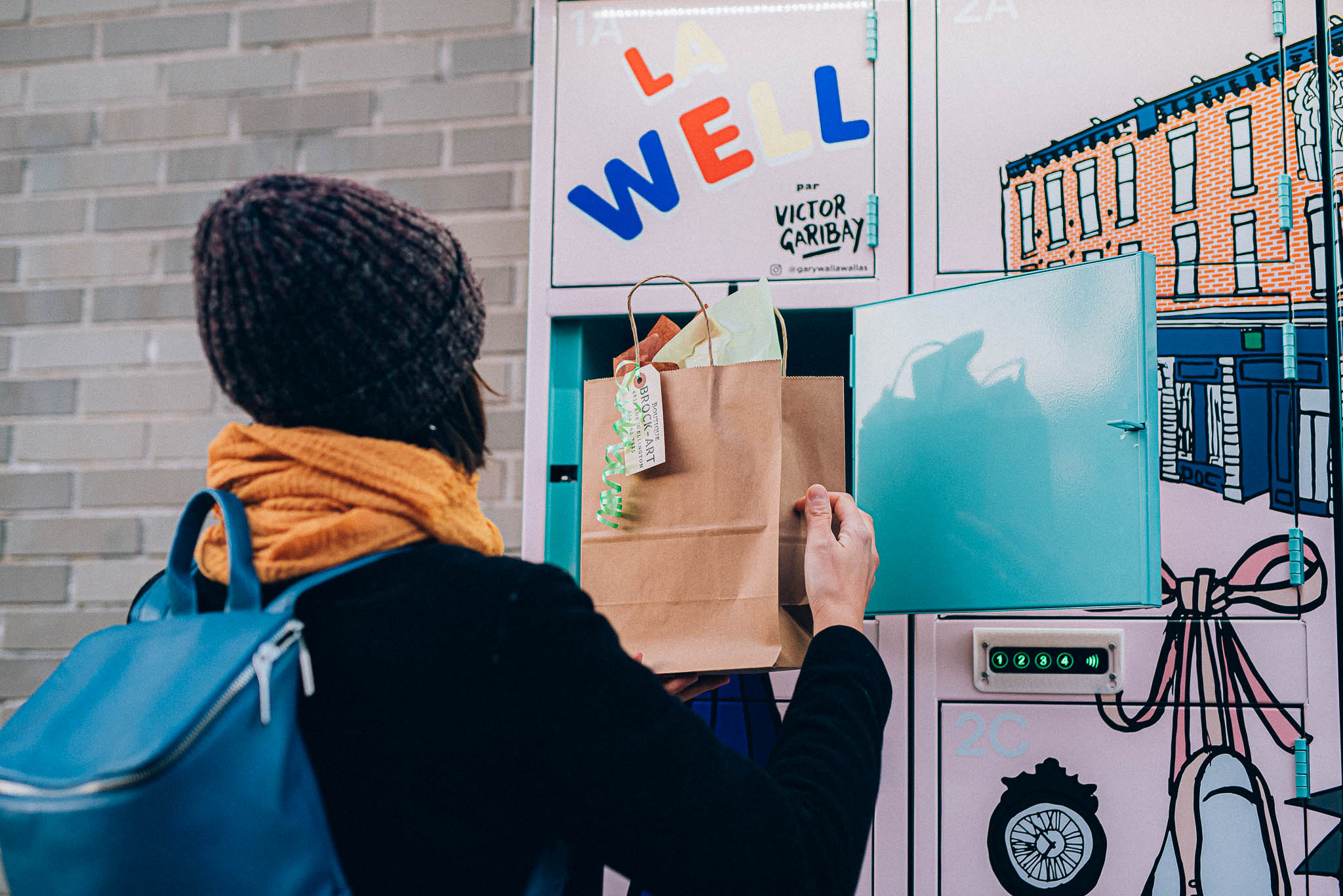 You know what they say: when the appetite's right, everything's right! Here are our suggestions to fill your belly.
VERDUNLUV BOX X Les Weekendeurs
ALL THE BOXES HAVE BEEN SOLD! THANK YOU FOR YOUR SUPPORT TO THE RESTAURATEURS! 
In order to support its restaurateurs for the holiday season, Promenade Wellington is joining forces with Les Weekendeurs, a local Southwestern company, to offer the VERDUNLUV box.
HUH, WHAT'S THAT?  
The concept is simple, we've created a ready-to-assemble and bake box in collaboration with the restaurant owners of Promenade Wellington that will be delivered just in time for the holidays to the address of your choice.
Delivery: December 21st only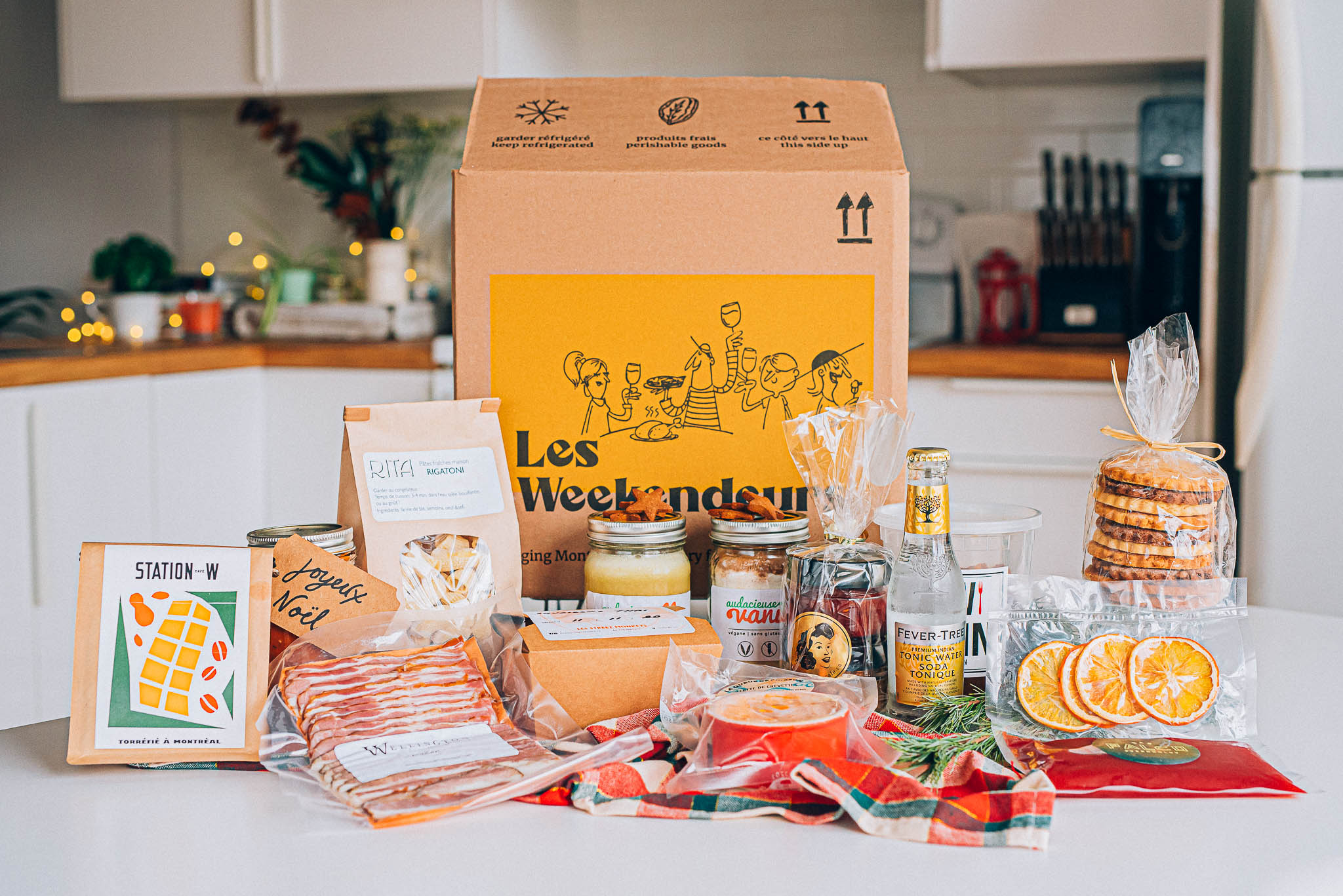 Directory of restaurants that offer a holiday menu
Why not end the year with a treat! Here's a mouth-watering directory of holiday menus!
Restaurant directory: take out and delivery
Don't feel like breaking your head for dinner? We've created a directory of restaurants that offer take-out or delivery service. Enjoy your meal!