If you're one of those people who say that "in winter, there's nothing to do", well, we can tell you that it's completely FALSE!
Even if the repertoire of activities to do during the winter period is at first sight less exuberant than in summer, with a little research, we managed to dig up a whole bunch of activities that the merchants of Promenade Wellington propose to help you get through the winter.
Quiz nights, art exhibitions, karaoke, craft workshops, maple festival…there's plenty of good stuff to do while you wait for the warm weather to return!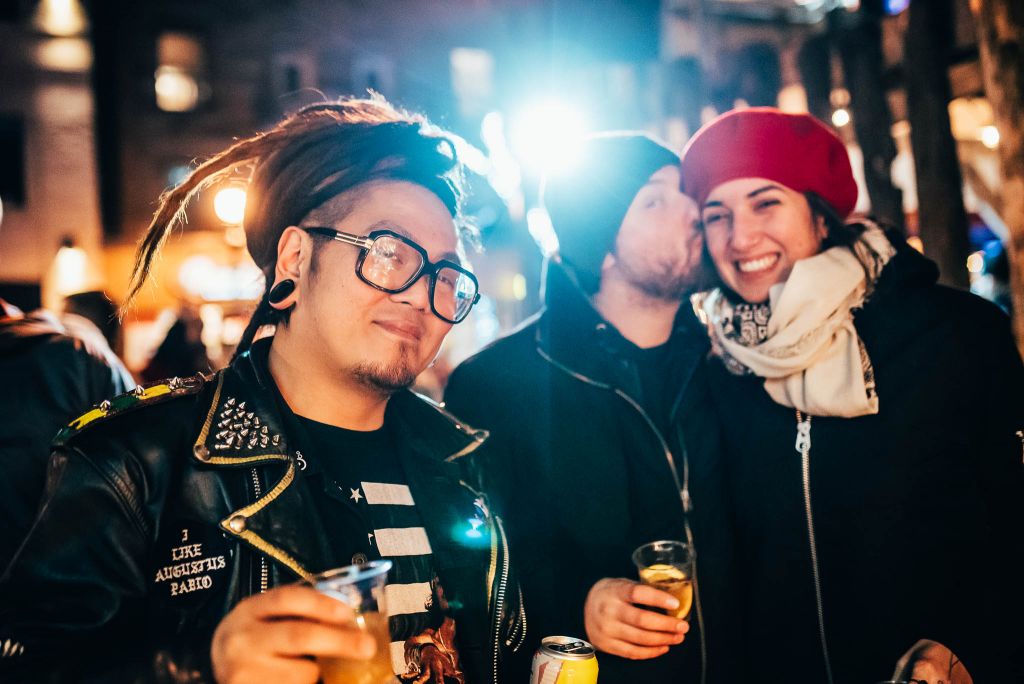 Art exhibitions
Did you know that there is an actual art gallery on Promenade Wellington? This well kept secret will please the aesthetes of this world. Located at 3918 Wellington Street in suite 200, Jano Lapin Gallery welcomes artists from all horizons to its modern, bright and colorful space.
The gallery opens its doors to the public once a week, on Saturdays from 12:00 to 5:00 pm, where you can go and have a look at the various exhibitions in rotation. Who knows, maybe you'll fall in love with a beautiful art piece! It is also possible to visit the gallery outside of these hours by appointment.
Until february 21st, the gallery exhibits Sylvia Trotter Ewens's art pieces.
📍 Jano Lapin Gallery, 3819 Wellington street, suite 200 – Saturdays from 12 p.m. to 5 p.m. 
Want an extra shot of art in your latte? Head over to Café Jardin! This charming little eco-friendly cafe has recently decorated its basement with large working tables and a cozy corner with sofas and a nice selection of books. The works of Verdun artist Anyo currently embellish the basement walls and add a nice touch of color to the space.
It's a great way to discover local artists while sipping a comforting drink. Make sure to stop by Café Jardin when you're on the Well!
📍Café Jardin, 4437 Wellington street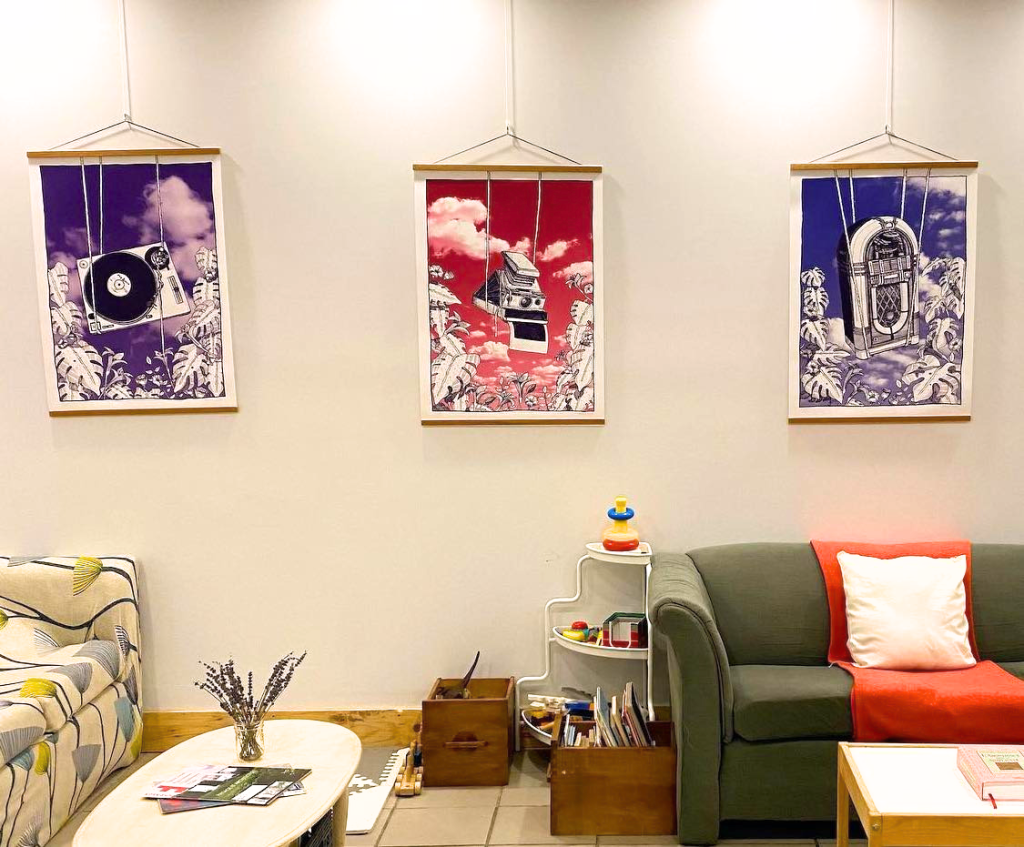 Trivia nights
Bar Social Verdun and Benelux Verdun
Trivia nights are all the rage in Montreal bars and the Well's are no exception! To get your brain going, there are several options: you can go on Wednesdays at Bar Social Verdun or Sundays at Benelux. The quizzes hosted by Quiz Tonic will please all your friends, even the most ferruous of know-it-alls!
Since they have a different theme each week, everyone can contribute to make their team win. Beer prizes and gift cards are awarded to the winning teams. Pro tip: if the theme of the week is animated movies, for example, ask your movie lover friend to join your team for the evening 😉
So find a funky team name and come prove to the others that you are the ace of general knowledge!
*The trivias are animated in French only.
📍 Bar Social, 3819 Wellington street, Wednesdays at 8 p.m.
📍 Benelux, 4026 Wellington street,Sundays at 7 p.m.
Comedy nights
And if, after a day at work where your neurones have worked hard enough and you don't feel like testing your general knowledge, there's no better way to decompress than to go to a comedy night! The Wellington Promenade excels in this area, with its four different comedy nights hosted by local bars.
Whether it's Funny Mondays at the Benelux, the P'tit Gala de l'humour on Tuesdays at the Trèfle, the Social Comedy Club on the first Monday of the month or the new comedy night at the Palco on Wednesdays, you've got plenty of choices to beat the winter blues with a good dose of laughter.
We have an article dedicated to these famous comedy nights, you can check it out for more details on the shows by
clicking right here
!
📍 Benelux, 4026 Wellington street- Mondays at 8 p.m.
📍 Bar Social, 3819 Wellington street – First Mondays of each month at 8 p.m.
📍 Le Trèfle Irish pub, 4718 Wellington street – Tuesdays at 8 p.m.
📍 Bar Palco, 4025 Wellington street – Wednesdays at 8 p.m.
Ateliers D.I.Y
Are you a do-it-yourselfer at heart? Come and tap into your creative side by participating in the D.I.Y. workshops organized by the Brock-Art boutique in collaboration with experienced artisans. Soap making, watercolor classes, introduction to embroidery, furniture painting, macramé workshops…the offerings abound!
Whether it's to develop a basic knowledge in a creative field or to discover a new hobby, the craft workshops are very accessible and are usually held on Saturdays and Sundays. The store even provides the material! Isn't this a great idea for an outing! Plus, you'll be able to leave with your Pinterest-worthy creation!
📍Boutique Brock-Art, 4835 Wellington street – Weekends
Urban maple festival
Cabane Panache 2023 – 11th edition 
Strap on your toque with a brooch, the Cabane Panache festival is back! From March 23 to 26, Cabane Panache will be setting up camp on Wellington Street and the biggest lumber party in town will have you in the mood to party hard.
What could be better than festive music to get your rubber boots going, good food from our merchants to fill your belly and special drinks to quench your thirst? We promise you that during these four days, you will be able to sweeten your beak and swing the company!
Shopkeepers, bars and a a bunch of special guests will gather on the Well under the theme of maple to make you enjoy a unique urban sugar shack.
Stay tuned, as more details on the program will be coming soon!
🗓️ Thursday March 23rd to Sunday March 26th 2023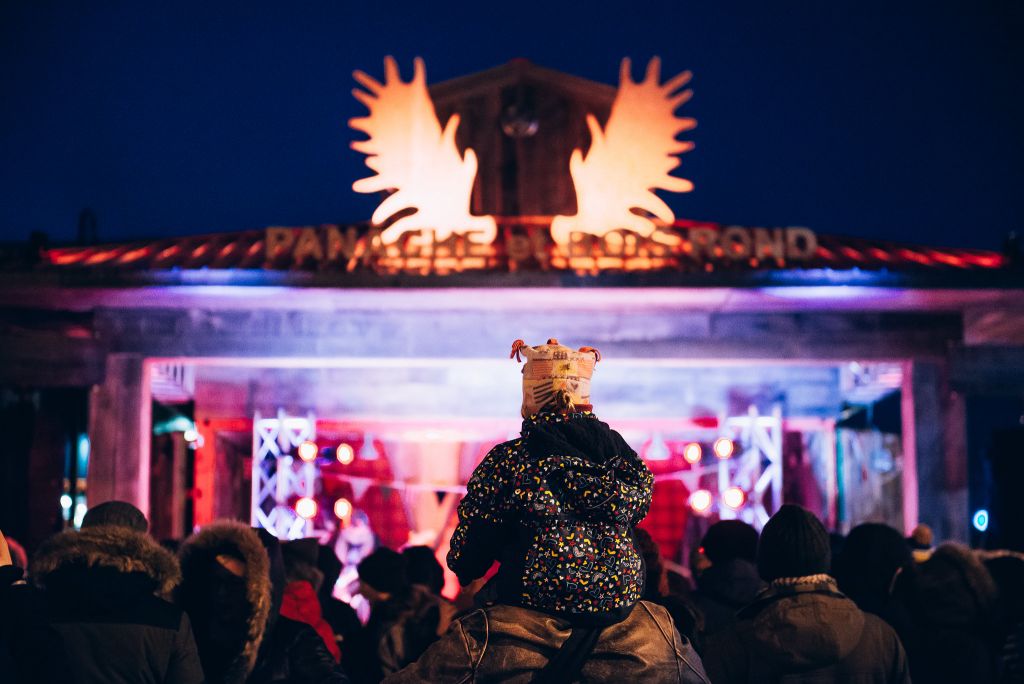 Karaoke nights
You don't know what to do with your Saturday night and you feel like singing along Céline Dion or roaring out Bohemian Rhapsody? Bar Palco is the place to be! Every Saturday, starting at 9 p.m., the bar invites all the stars of the night to come and sing the greatest karaoke classics, with a good little cocktail (or mocktail!) in hand.
📍 Bar Palco, 4025 Wellington street – Saturdays from 9 p.m.
And if you need a good "decompressing" session in the middle of the week, the Bar Social awaits you on Wednesdays after its quiz night for a wild karaoke night. We're told that the staff sings quite well too!
📍 Bar Social, 3819 Wellington street – Wednesdays from 10:30 p.m.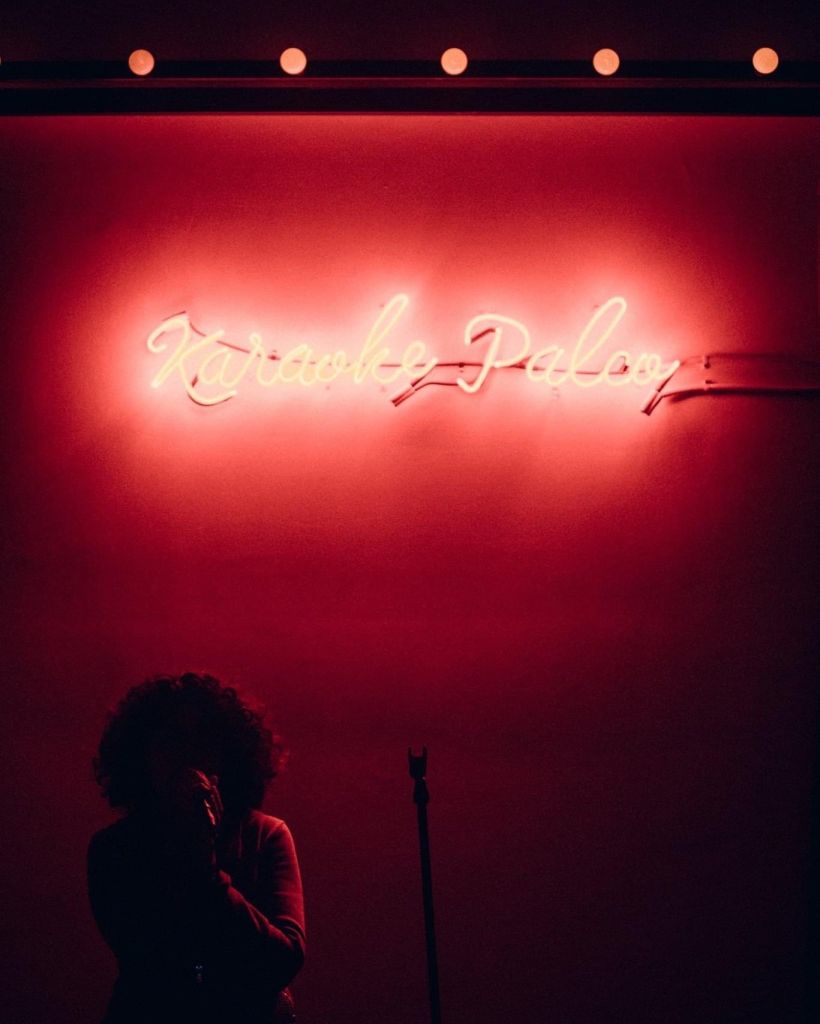 Go out and play outside!
It's all very well to sing karaoke, attend comedy nights and learn how to make macramé, but a little fresh air never hurts, especially in winter!
We know that it's not easy to go cross-country skiing, snowshoeing or sledding on Promenade Wellington, BUT, we also know that it's where you'll find everything you need to do these activities. The street is full of stores that offer winter equipment: from coats to blade guards, merino underwear to ski helmets, it's all there!
It's such a little gold mine that we've even decided to
list the stores where to get the best gear
on the Well to make it easier for you to find what you need for winter. You can even find a pair of rubber boots for Cabane Panache festival!
So, see you on the Well this winter?