Are getting outside and moving more part of your New Year's resolutions? It's so much easier when you're well equipped! 🏒⛸️🧣
Find everything you need on Wellington Street for different winter sports as well as clothing and accessories to keep your extremities from freezing.
For athletes
Lost all your pucks to play hockey and you're due for a new stick? A trip to Sports Campus is all you need to bring out the Nick Suzuki in you!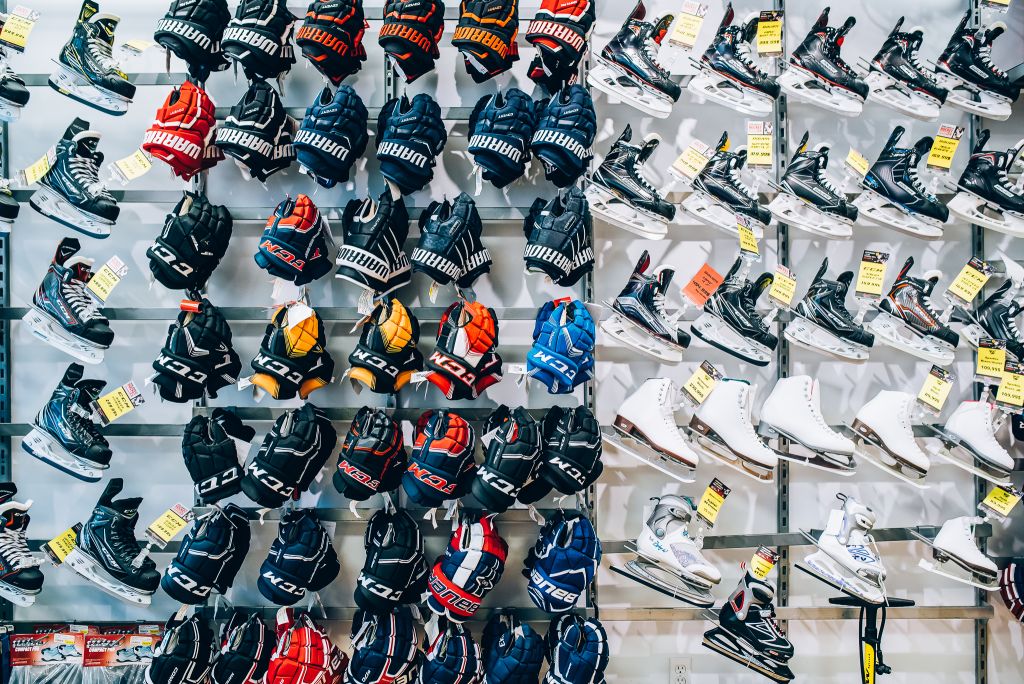 The store lives up to its name: it's also the source for snowshoes, cross-country skis and all the accessories you need to play outside in comfort (and safety)! Some of the items available include insoles, blade guards, goggles and helmets for skiing and snowboarding.
📍3903 Wellington Street
To keep yourself warm
Playing outside is all fun and games, but you still need a good coat! Harricana's basement is full of quality coats, snow pants, suits and accessories for young and old. Gloves of all models as well as hats and scarves are available to keep your extremities warm for a long time!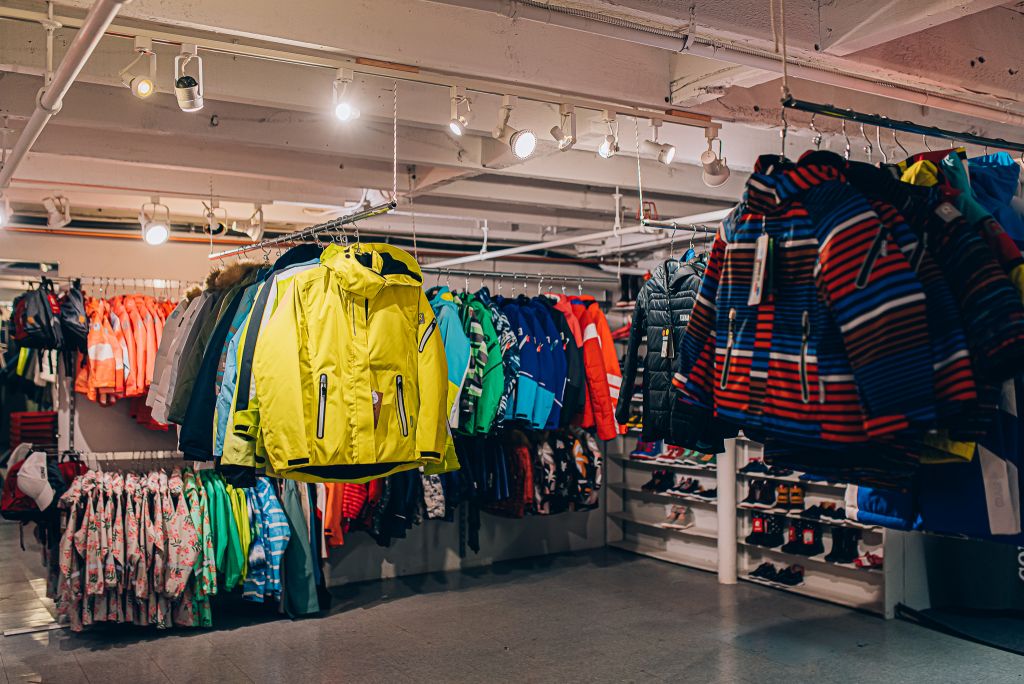 📍3697 Wellington Street
We've heard it often enough: the key to staying warm is layers! La Tienda: D'ici à Compostelle offers a wide selection of merino wool products.
Choose a layer made of this local wool that naturally helps regulate body temperature, evacuate moisture and resist odors. Socks, sweaters, gloves, neck warmers… no more being cold this winter!
📍4329 Wellington Street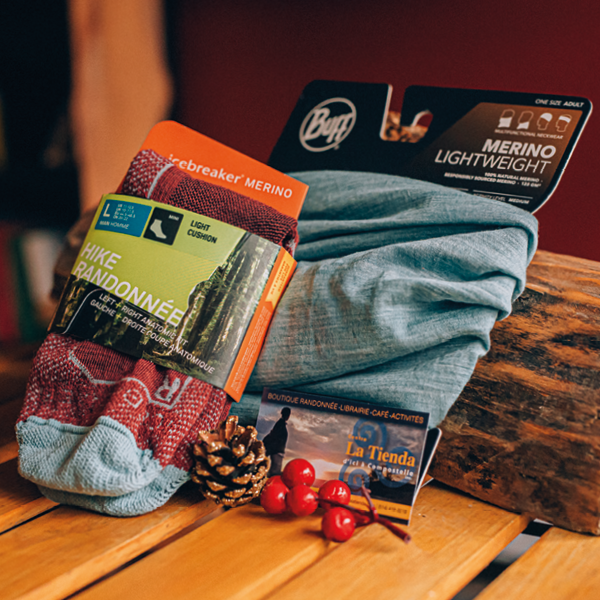 For rugged outdoor fun
Tired of always falling on the ice? Get a good pair of crampons from Army Globe and that's it!
Jokes aside, this store is a real gold mine for any good outdoor enthusiast. Winter camping, hunting equipment, boots, coats, masks, you will find everything you need to spend your winter outdoors. This outdoor Ali Baba's cave is the best friend of any outdoor adventurer!
📍3949 Wellington Street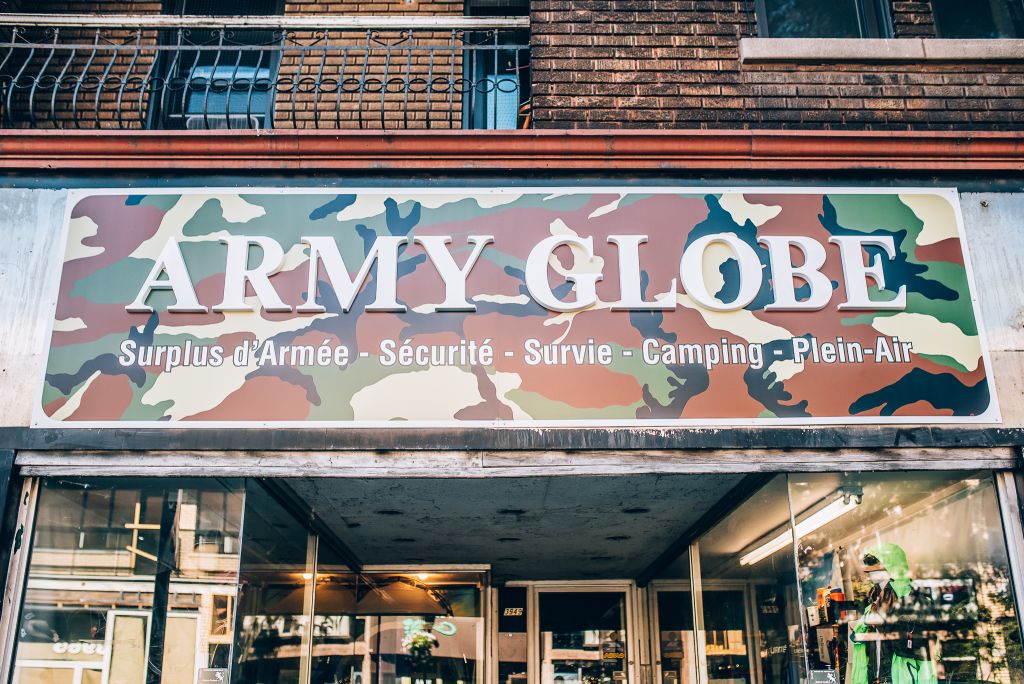 For the thrifty
Don't underestimate thrift stores for outdoor gear either! Perfect for anyone who wants to learn a sport on a budget, thrift stores sometimes have an impressive selection of accessories, skates, field hockey sticks, gloves, coats and other gear.
So head on over to the Renaissance, Salvation Army and Entre tes mains thrift store to get equipped on a budget while giving a second life to items that are still in good condition!
📍Renaissance, 4621 Wellington St.
📍Salvation Army, 4025 Wellington St.
📍Entre tes mains, 3785 Wellington St.
What are you waiting for, everybody outside!