DISCOVERING OUR MERCHANTS
If you haven't heard of Millmans yet, a small snack bar that specializes in brunches that established residence residence on the Well last May, now is the time to fill your stomach and taste the fruits of the hard work of Nicholas Gaudette, the owner!
Nicholas is a regular in the restaurant business: he has been working in the industry for twelve years now, climbing the ladder successively from dishwasher to manager, and from executive chef to… owner. "I always wanted to have my own restaurant and when I saw the space for rent, the size was perfect, the kitchen facilities were already there and the rent was not too expensive. I thought it was time to get started, "he explains while expertly mixing the contents of a large cauldron, visibly in his element.
And when asked why he chose the name Millmans for his restaurant, he replies: "It's my stepfather's last name, and he's like a father to me. It sounds good, it's a surname, it's simple, effective and timeless. It's my way of honoring him."
The young entrepreneur has lived in the Southwest for more than twenty years and it was only natural that his business should open in the area. "I chose Verdun and Verdun chose me. I think it's a very good fit for this corner of the Well." he affirms.
Very happy to be part of the Verdun community, he is all the more so when his regular customers recognize each other and forge links. It is in these moments that the expression "neighborhood snack bar" takes on its full meaning!
His secret? Simplicity above all!
Although he is used to work and prep food in Montreal gastronomy, Nicholas preferred to offer a simple and uncluttered menu. "After working in institutions with twelve items on each plate, I wanted to slow down a bit and serve simple, quality good food that everyone recognizes."
It is therefore by remembering the snacks of his youth in the Southwest that Nicholas developed his menu and the character of his restaurant. Old-fashioned banquettes, retro stools, the good old bottle of ketchup and a friendly atmosphere are on the menu at Millmans, which succeeds hands down in combining the old school and the modern vibes.
"Everyone has their neighborhood snackbar, and I wanted to replicate that, but adapted to the taste of the day."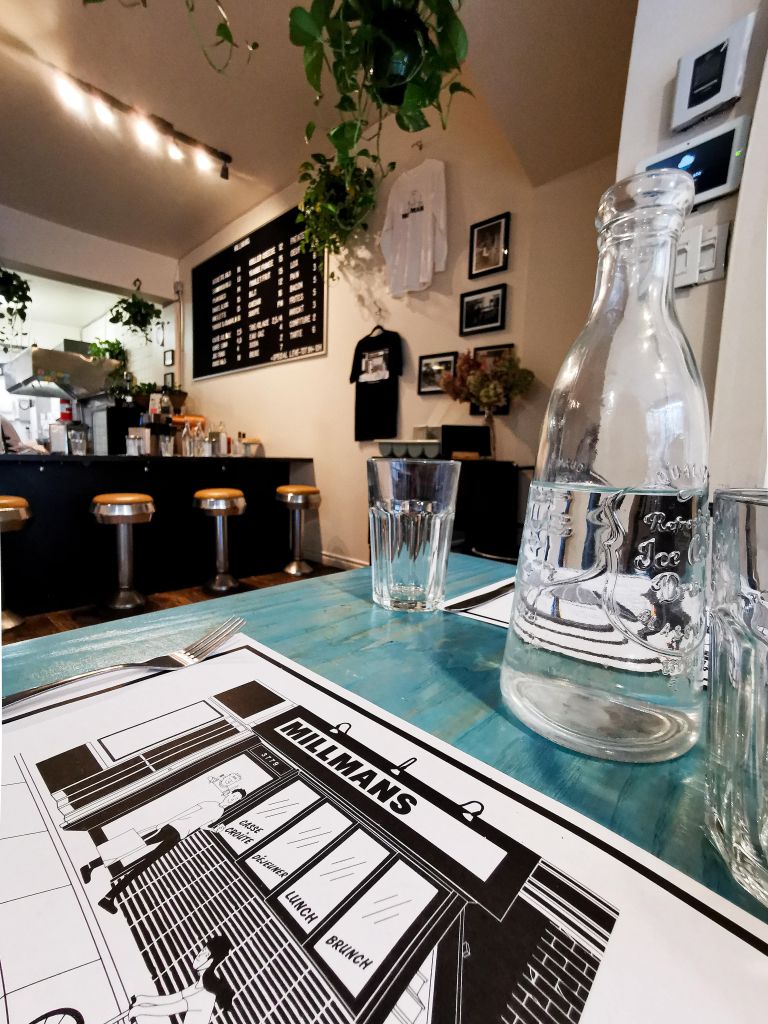 In five months, Millmans has not only carved out a special place in locals hearts, but also within the Montreal foodie community. "Since the opening, every month, we have been on the hotlists of eaters, and blogs like Silo 57, Tastet, etc.," he says with a hint of (well-deserved!) pride.
"Catering is my passion and I like to think it shows in the food, in the service and in the ambiance."
Petit menu, grandes saveurs!
If the menu is simple and small, it is because priority is given to the quality of ingredients and production. Alone behind the stove, it is Nicholas who concocts each dish with love. There is something for everyone: eggs, bacon, potatoes, pancakes, BLT, smoked meat, smoked salmon bagel, omelets, yogurt and granola…
He nevertheless claims to be particularly satisfied with his omelette and pancakes "These are super simple ingredients, so the secret lies in the technique and my chef side is always satisfied when I prepare these dishes", he admits with a smile.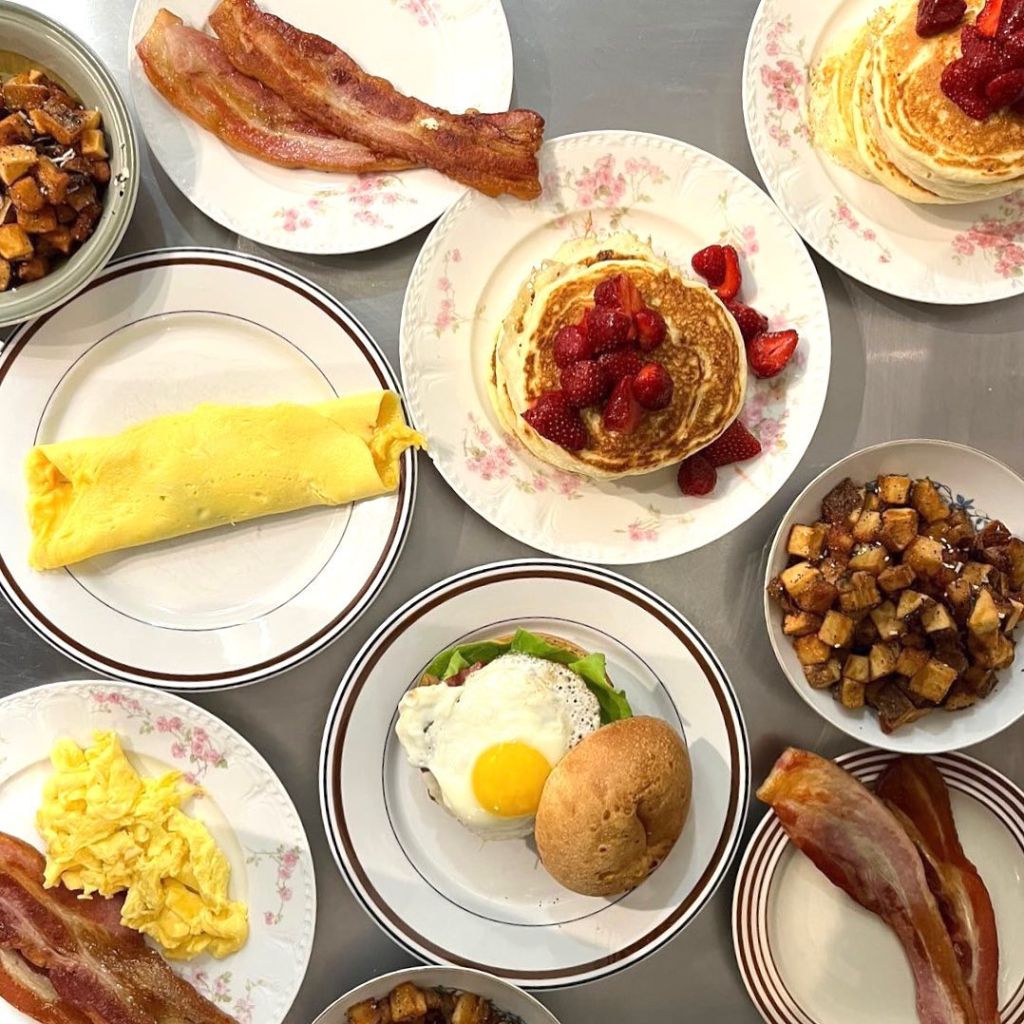 In terms of novelty, aside from the place itself, the Millmans just recently got its liquor license. "We now offer cocktails and small light beers. We serve mimosas, screwdrivers, Greyhounds, Bloody Caesars and even bourbon iced tea. In a few weeks, we will also be releasing a wheat beer-style beer that goes well with brunches." How cool is that!
His advice:
"Come as a gang, with three or four friends, grab a bit of everything on the menu and share!"
What are you waiting for? He and his small team are waiting for you from Wednesday to Sunday from 9 a.m. to make you live the Millmans experience!