Shopkeepers have put out their Easter stock! Let's hear it for bunnies, Easter eggs, artisanal chocolate and the unique specialties that everyone has to offer!
Encourage local purchases and remember to visit your local businesses to spoil your loved ones for the Easter break!
Artisanal chocolate madness
While you're treating yourself to Easter chocolates, why not treat yourself to artisanal chocolates, made by local artisans who, in addition to being much better for the local economy, are also much better in taste!
LOCO Verdun
Hot chocolate lovers, this way! This year,
LOCO
Verdun grocery store is offering, in addition to bunnies and chocolate eggs, decadent hot chocolate bombs from Fays chocolates.
Do a good deed for the environment by buying their vegan ducks in bulk and enjoy Allo Simonne's special Easter spread, which is available in limited quantities and offered at a nice 15% discount!
Voir cette publication sur Instagram
Boutique Réunion
Boutique Reunion
has also gone out of its way to offer specialty chocolates that are so beautiful it's almost a sin to eat them. And you can bet they're as good as they look!
Qantu Chocolate's Chocolates and Lecavalier Petrone's (a Southwestern chocolatier!) Easter line are available in limited quantities in the store.
A small quantity is also available on the online store for pick up.
Voir cette publication sur Instagram
Chez Robin
The local market
Chez Robin
also offers a nice selection of fine and artisanal chocolates! For another year in a row, Hummingbird and Chocolat Boréal (another Southwestern company!) are available in the grocery store.
Whether it's milk or dark, you'll find chocolates that will suit every taste bud, guaranteed!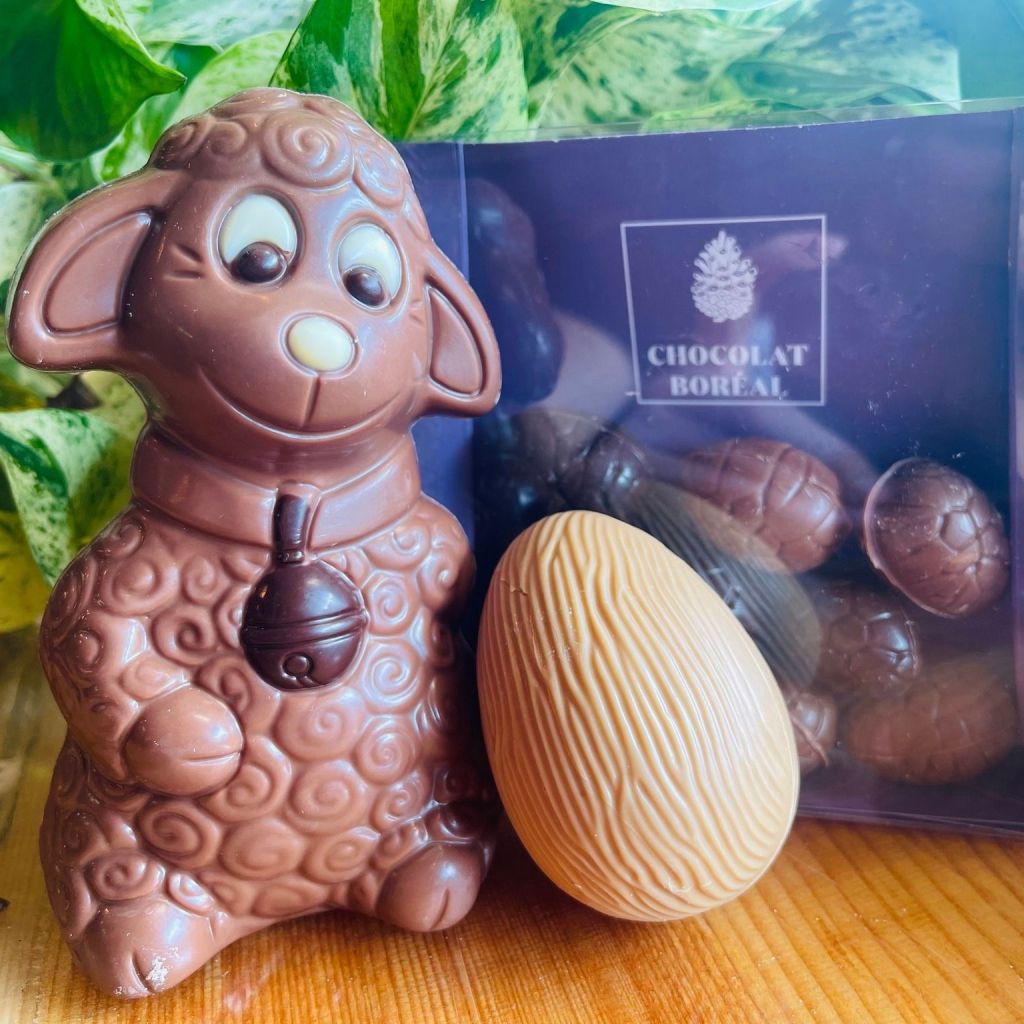 Gourmet specialties from the merchants
If you're the type of person who uses Easter as a reason to enjoy a good meal with your loved ones or to try the specialties of your favorite stores, you're in the right place!
Bossa
The reputation of
Bossa
's sandwiches is well known, but have you tried their famous cannoli? After their (delicious) maple cannoli during the Cabane Panache event, they are now offering mini-egg cannoli for Easter, and it looks absolutely decadent!
Pre-order to be sure to get some!
Voir cette publication sur Instagram
Bar Palco
A boozy brunch for Easter, why not?
Top off your long weekend with some mimosas and
Palco
cocktails, while enjoying a special brunch menu courtesy of Bistro Paname on Monday, April 10 from 10am to 2pm.
25$ per person all-you-can-eat mimosas included!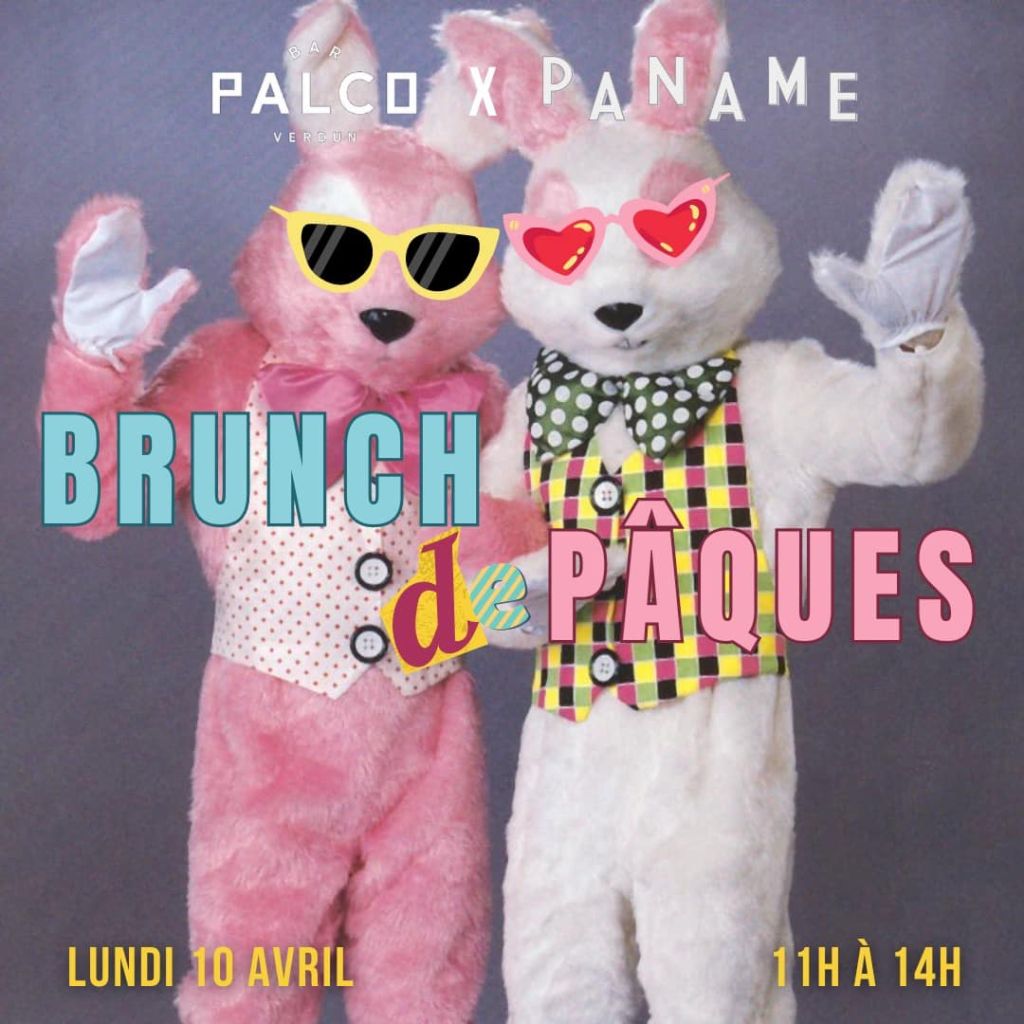 Kwizinn
Every occasion is good for Chef Mike Lafaille of the Creole restaurant
Kwizinn
to show off his outstanding creativity! This time, he's concocted a brunch menu for Easter and it's serious business.
We're talking lobster grilled cheese and griot benedictine, no less!
Add a little Creole to your traditions and come treat your taste buds on Sunday April 9th from 10am to 3pm!
Voir cette publication sur Instagram
Decoration, games and gifts
And to enhance your break with Easter-themed activities or decorations, some merchants offer products to help you have a good time and get you in the mood!
Coin du Jouet
To enjoy the long weekend in good company, gather your family or friends around the special limited edition of Azul, the master chocolatier version!
Voted Game of the Month at the shop Coin du Jouet, this game is played the same way as the original version, but everyone will wish the tiles were made of real chocolate as this special edition is as beautiful as it looks. Be careful not to bite the tiles! 😉
PS. You can buy it at 15% off this month!
Voir cette publication sur Instagram
Brock-Art
The Brock-art boutique offers a wide range of small handcrafted and vintage decorations to decorate your environment with bunnies and chicks! You will certainly find something to complete your children's egg hunt or the perfect accessory to add to your kitsch Easter collection.
A quick trip to Brock-Art is a must!
Voir cette publication sur Instagram
Happy Easter to all the little (and big) bunnies!