HIS HISTORY / FAMILY
The majestic tree has grown on the Marois' land: fir producers in the Eastern Townships for several generations, each of the four sons has his own farm. A beautiful family story!
Present in the Atwater Market since 1956, each year they cut 10,000 trees and replant 12,000.
At 35 feet tall and with two peaks, making it fragile in the face of bad weather, the giant Pôle Well tree was destined to slowly retire! That's why we chose it, in addition to its uniqueness, to light up the Pôle Well and make your child's eyes shine throughout the holiday season.❤️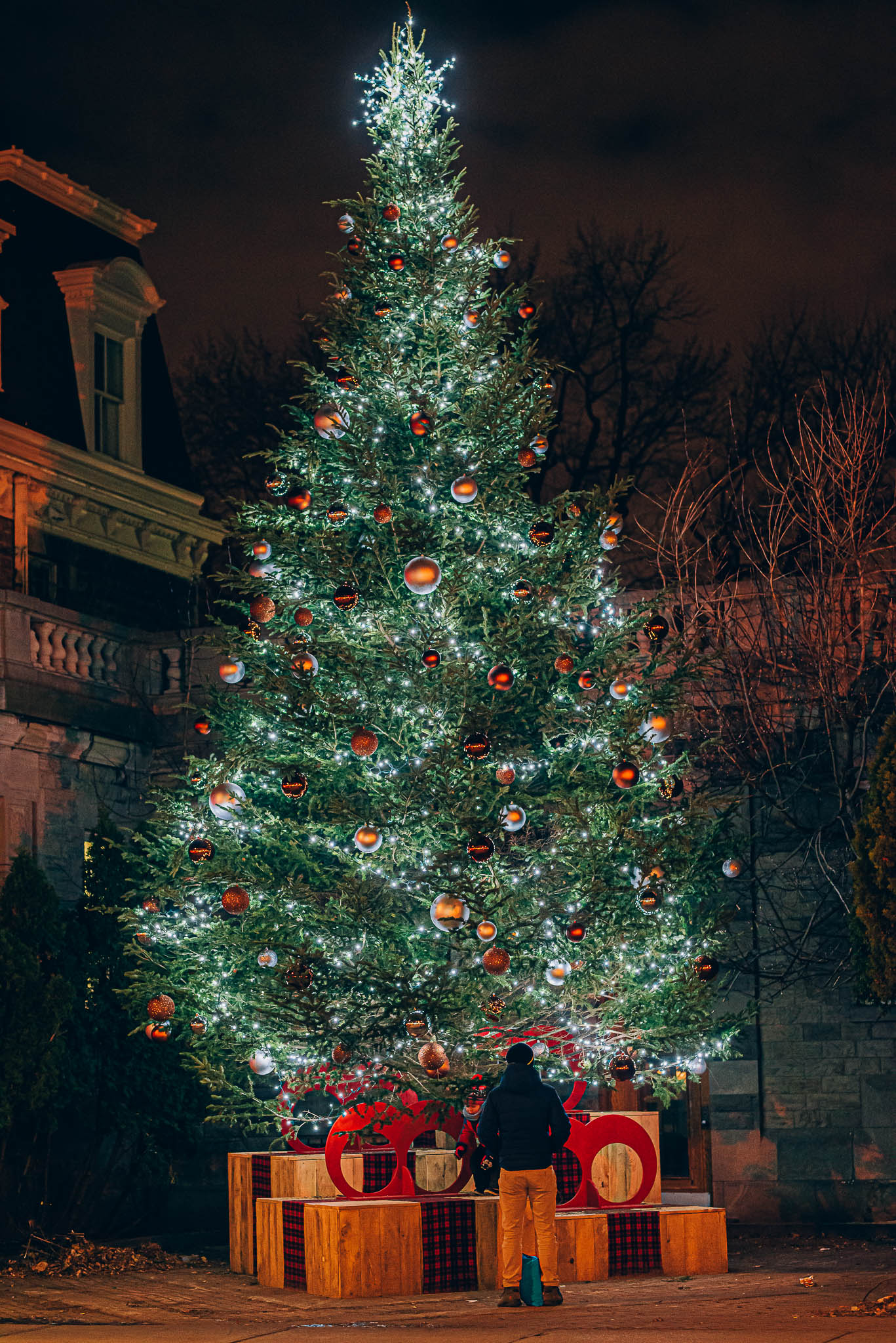 AND THEN?
Sustainable development and eco-responsibility are more than important commitments
for Promenade Wellington. This is why we have worked hard to ensure that the giant tree
Pôle Well's will continue to grow, even after the holidays! So it will continue to be part of the neighbourhood for a little while longer!
Branch recycling
The branches will be recovered and used by Distilla Cèdre located in Drummondville; a producer of essential oils made from conifers from different regions of Quebec.
Trunk recycling
The trunk of the giant tree will be recycled into street furniture thanks to the company Planète Palette ! This furniture will be used for future events on the Well!
Donation to Earth Day
To help offset the carbon footprint associated with the cutting, transportation and lighting of the giant tree and those along the Pôle Well promenade, 50 trees will be planted in Quebec by the organization JOUR DE LA TERRE.
Here is a course worthy of a tree as majestic as the Giant Fir of Pole Well!
Thanks to ours partners