Did you know that the little shop located at 5027 Wellington Street is a shoemaker's shop that has been on the street for almost 100 years? That makes it one of the oldest stores on the commercial artery!
The current owners of the Cordonnerie Argentino, who acquired it in 1990, told us about the institution's long history and are now looking to pass the torch to another shoemaker.
An (almost) century-old business
The journey of the shoemaker's shop began when Mr. Milano, who had arrived from Italy with his shoemaking baggage, opened the doors in 1924. Little did he know that, almost one hundred years and three owners later, the store would still be as fragrant with leather as it is today, and would still be located on Verdun's main commercial street!
After many successful years working on the street with other local shoe artisans in the 30s and 40s (it seems there was more than one!), Mr. Milano put his business up for sale. In the 1950s, the store was bought by Johnny Argentino, who gave it the name it still bears today.
And finally, in 1990, Frank Di Lazzaro, who had known Mr. Argentino for many years, having grown up in the same village as him in Italy, acquired the shoemaker's business. He kept the name as it is today, since it had a good reputation.
It's fair to say that the family and community spirit of the store has long been deeply impregnated!
A family business
During an interview with Linda Di Lazzaro, one of the owner's daughters, who also runs the shoe repair store, she told us about the hard work and dedication of her father, Frank, to his store. "He would open at 8 a.m. and work up to 14 or 15 hours a day in the back room repairing shoes for his customers, even late at night after the store was closed. He was very dedicated to his craft," she shared.
"I remember my sister and I would go [to the store] to help my dad on Thursdays and Fridays after school and all day on Saturdays. The regulars practically saw us grow up in the business," says Linda, who was 14 when her father took over. Today, she knows her clientele by heart and takes great pride in it.
The Di Lazzaro family has thus evolved in a beautiful chaos of machines, tools, waxes, laces, boots and handbags, offering an authentic Italian experience to those who come to entrust them with their leather items.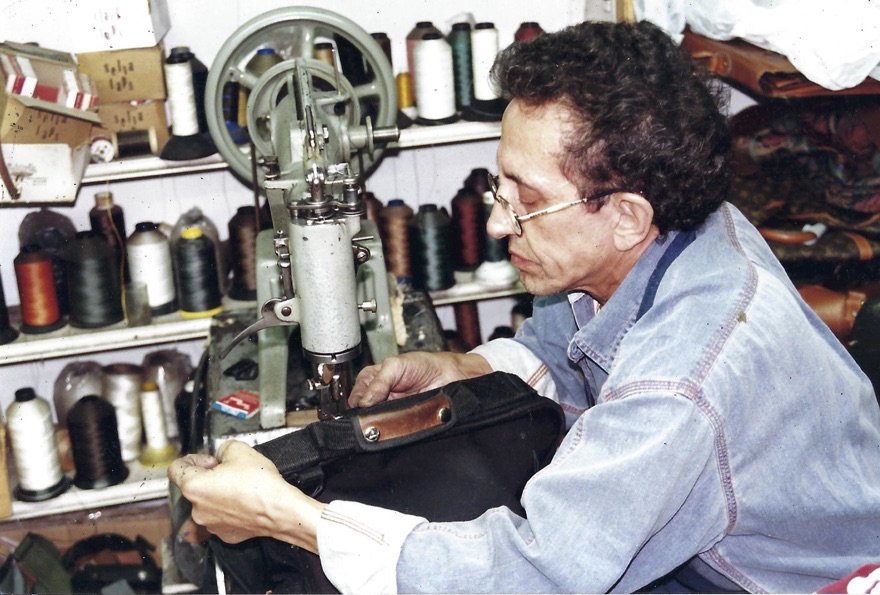 A unique profession
Almost single-handedly running his business, religiously working in the back of the store, Frank Di Lazzaro gave new shine to the objects of a regular clientele for whom shoe care and repair were common practice. According to Linda, it is customary to take better care of one's shoes and boots.
However, fast fashion and increasing mass production in recent decades meant that people were quicker to throw away their clothes, which, sold at low prices, then lost their value. This phenomenon has not escaped shoes, which people are more likely to throw away rather than repair, to the detriment of the shoemaker's trade.
But what hurt the industry the most, Linda explained, was the pandemic. "People no longer went out to the office and started working from home. So they didn't have to have their shoes repaired or shined," she related.
Alas, habits have changed; teleworking has remained, and so has fast fashion.
But ironically, people are now starting to repair more their shoes, especially the younger ones, due to the cost of living and the climate changes!
A new chapter: Business is up for sale
And just as time continues to move on, Linda announced the sale of the business with emotion. After more than 30 years of hard work, the time has come for her father, Frank Di Lazzaro, to take a well-deserved retirement.
One of the oldest boutiques on Promenade Wellington is now ready to pass on the torch and its beautiful luggage to perpetuate the expertise of leatherworking. Although not as popular as it once was, the shoemaking profession is, and always will be, essential to ensuring the longevity of our shoes, equipment and accessories.
Linda's proudest achievement in the history of Cordonnerie Argentino? "Having customers who are like family, and watching my father work. I am also very proud of the knowledge of the trade that my dad taught me," she answers without hesitation, with a slight tremolo in her voice.
Let's wish Frank a happy retirement and much more success with the Di Lazzaro's new projects!
The Di Lazzaro family would like to thank all the loyal customers for the beautiful years and will miss you all very much.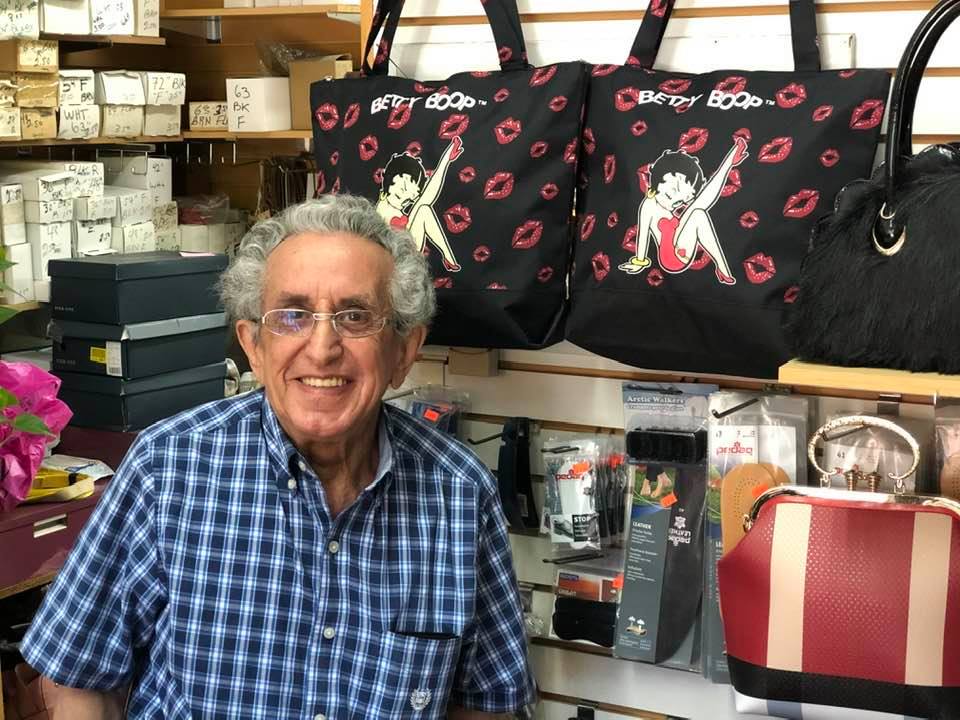 And now, which artisan will take over and blow the shop's hundredth candle?