Proudly displayed in front of Notre-Dame-des-Sept-Douleurs church, our giant Christmas tree is as beautiful as it is eco-friendly!
Sustainable development and eco-responsibility are major commitments for us and for the Caisse Desjardins de l'Île-des-Soeurs-Verdun. That's why we've worked hard to ensure that the giant tree will continue to grow even after the holidays. So it'll be part of the neighborhood for a while while to come!
Here's its story: from its origins to its reuses…
Its story
For a third year, the majestic conifer arrives from the Marois family, fir growers in the Eastern Townships for several generations. This is where it grew up, in the open air and nourished by the family atmosphere that reigns on these lands. ❤️
What's more, to minimize the impact on biodiversity, the Marois family replants 12,000 trees every year for every 10,000 that are cut down. Based on the advice of the growers, the SDC team carefully selected this splendid conifer.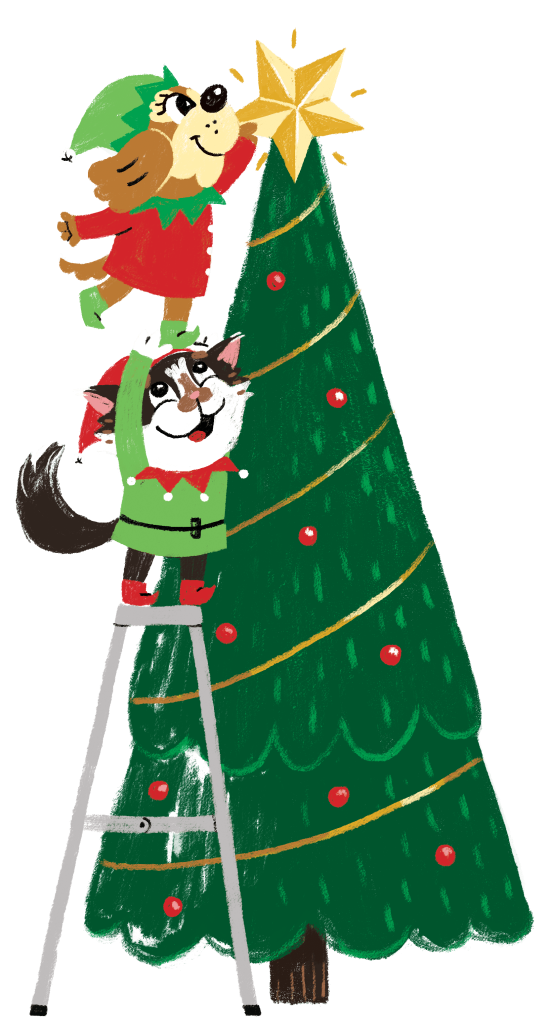 And what happens after Christmas time?
Sustainable development and eco-responsibility were, as always, at the heart of Pôle Well's design process. In doing so, we ensured that the giant tree would be reused as much as possible after the holiday season.
DONATION TO EARTH DAY
Thanks to the Caisse Desjardins de l'Île-des-Soeurs-Verdun, 50 trees will be planted by Earth Day Canada to help offset the carbon footprint of cutting, transporting and lighting the giant tree and other trees at Pôle Well!
RECYCLING OF BRANCHES
The branches of the tree will be reused by the SDC Wellington team to decorate the Cabane Panache event next March.
TREE TRUNK RECYCLING
The tree trunk will be reused as street furniture thanks to the Planète Palette company. This furniture will also be reused at upcoming events on the Well!
Long live the Giant Christmas tree!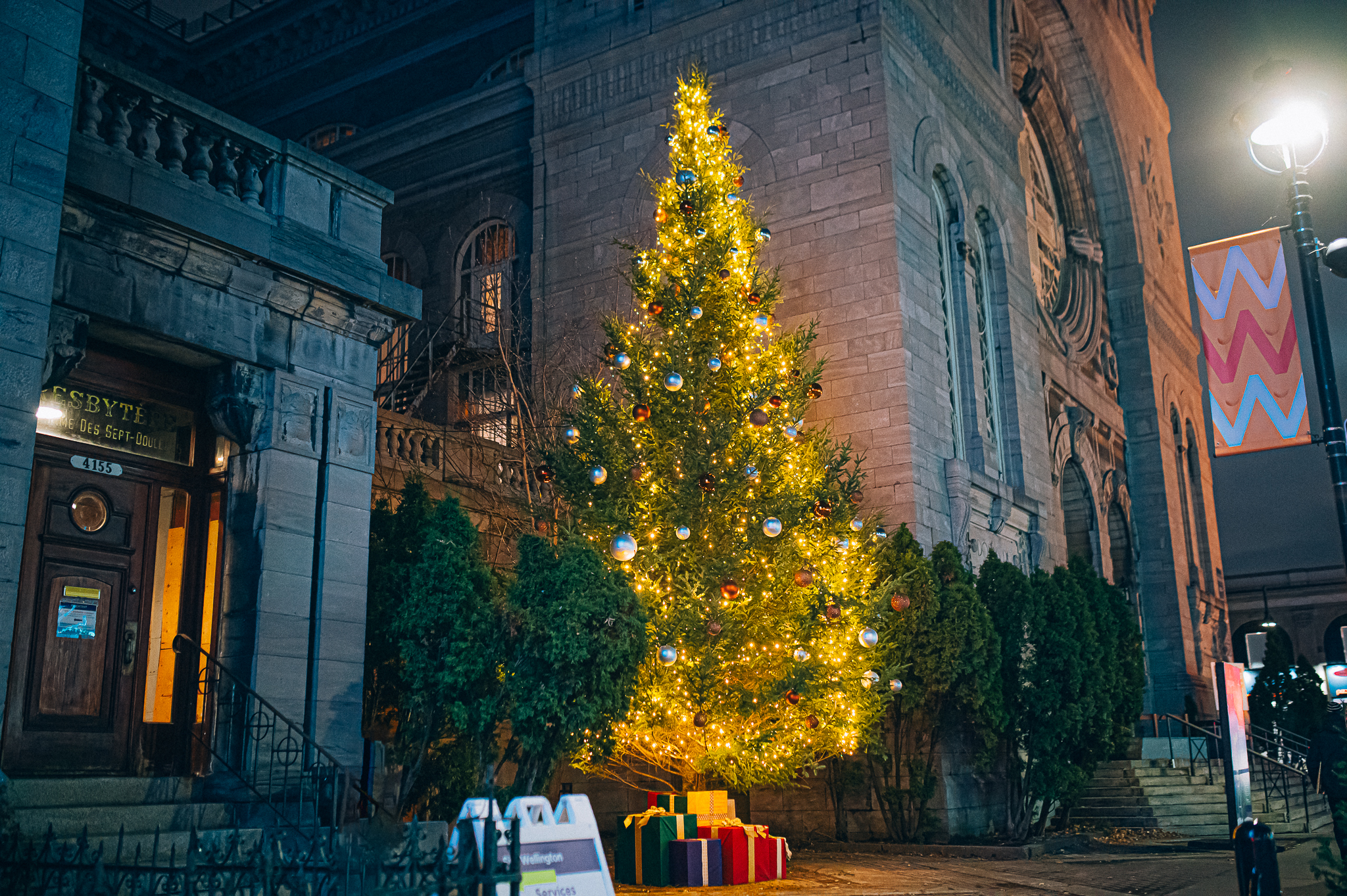 THANKS TO OUR PARTNERS