HELLO BEAUTIFUL DAYS – Every beach has its own boardwalk, come and enjoy the pleasures of summer in Verdun!
Great atmosphere and summer programming, several terraces to sip a drink or have a bite to eat, deckchairs and swings to chill in the sun, cool islands to rest and/or work outside and a petanque court to share good times with family and friends. All this, with the beach just a few steps away for a little dip or a kayak ride! The Well pedestrian street is a bit like a vacation, but every day, without leaving Montreal!
—-
As of June 1st, 2022 until 19th september, Promenade Wellington will become pedestrianized between Regina Street and 6th Avenue.
The 2022 pedestrianization will be guided by a welcoming and dynamic atmosphere on the street, comfortable, flowery and shady arrangements, even more greenery and a cultural and artistic program to have a good time. A whole Verdun programmation to create a fun gathering place for the community.
The Promenade Wellington is the destination to enjoy the beautiful summer days!
Like last year, two major phases will mark the closure of the street. Phase 1, which consists of securing the street and putting in place all the signage. Phase 2 will focus on landscaping, greening, beautification and furniture for the terraces and will last until mid-June.
PARKING
Important signage will be disposed on the cross streets to indicate the many parking spaces available on the periphery of the street (500 units):

Éthel Parking (about 250 places available), between de l'Église and Hickson Streets (access from Éthel Street and pedestrian exit on Wellington Street),
Corner of 3rd Avenue and Wellington Street,
Corner of Gordon and Wellington Street,

Look for the signage campaign around the street, it will guide you to the public parking lot that is on your way.
IGA benefits from a private parking lot to accommodate its customers via Willibrord. Approximately 40 spaces available.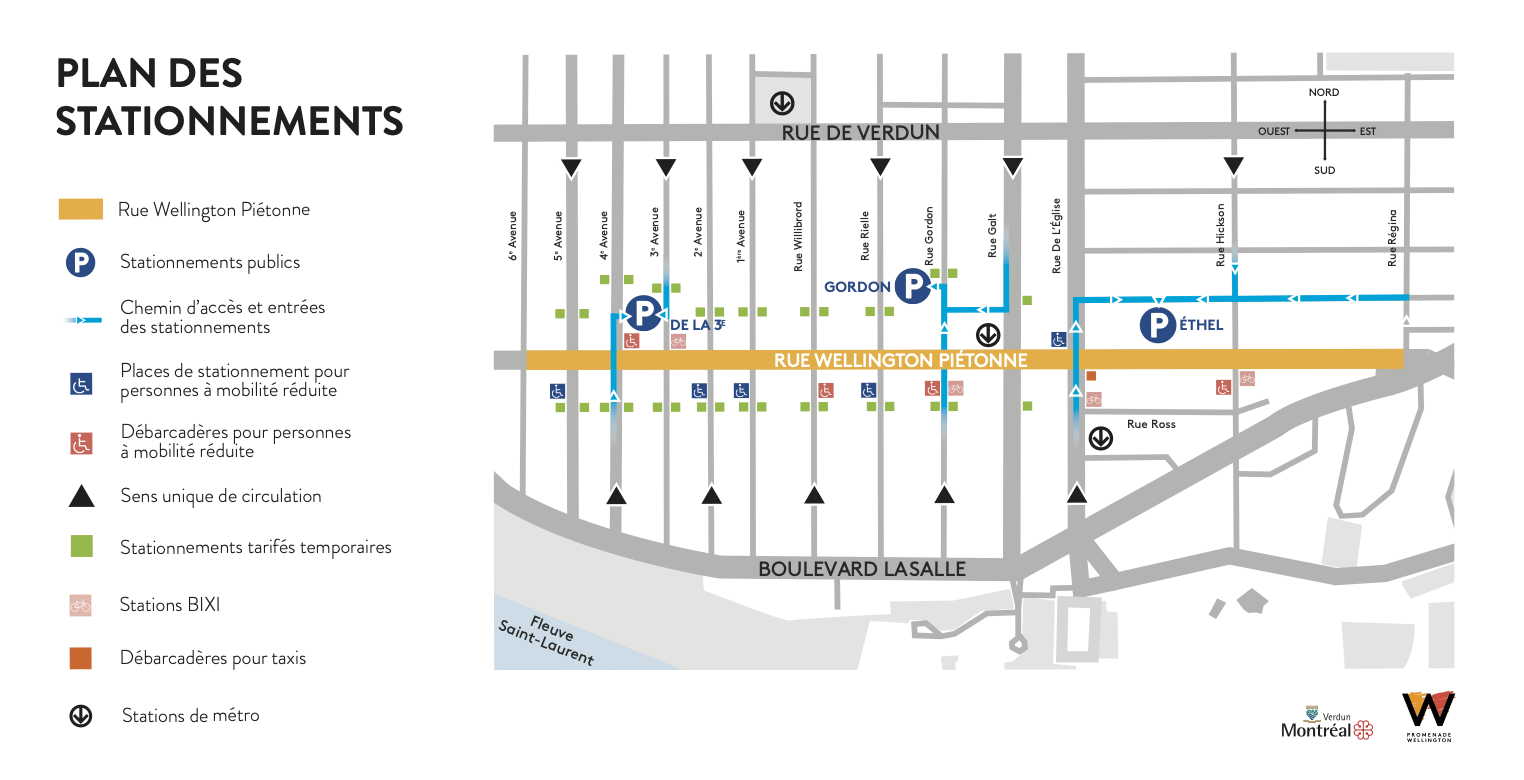 BUS DETOUR AND METRO
Please note that the 4 daytime routes (21, 58, 61 and 71) and 1 nighttime route (350) will be detoured on LaSalle Boulevard. You can go directly to Promenade Wellington via the De l'Église station (green line) Wellington exit.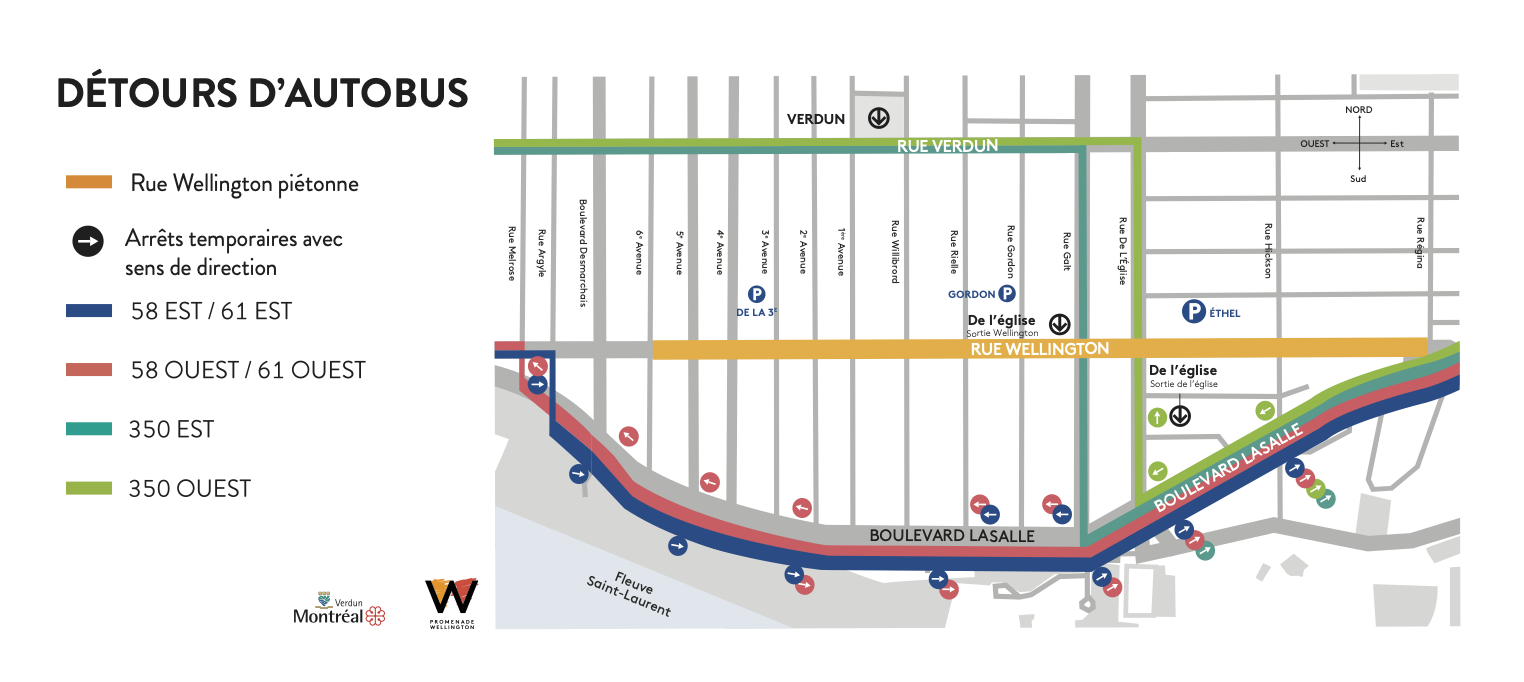 Well-O Moving Service
Following last year's huge success, two tuk-tuks will be available all summer for the visitors to the commercial artery.
From June 11th to September 18th, from Thursday to Sunday, the Well-O's will make it easier for people with reduced mobility, young families or simply those who want to take a break, to get around the commercial artery. This contributes to the accessibility of the destination, encourages local purchasing and sustainable development through an eco-responsible mode of transportation.
HOW TO GET AROUND ON THE WELL?
Call the Well-O directly on the street if he is available
or reserve your ride by calling 514-889-3111 (ideally 24 hours in advance) and providing your name, time and location on Promenade Wellington where you would like to be picked up and dropped off (call available 7 days a week starting June 8)
WHEN TO TAKE ADVANTAGE OF IT?
Thursdays and Fridays from 1 pm to 9 pm
Saturdays and Sundays from 11 am to 6 pm
This service is offered to you free of charge thanks to our partner Desjardins (Caisse de L'Île-des-Sœurs-Verdun). #WelloDesjardins 💚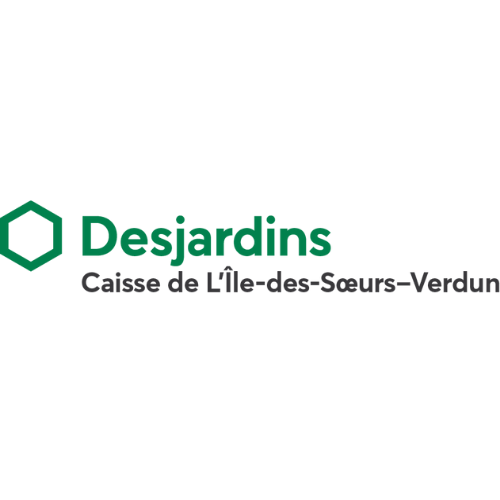 *Postponed in case of rain
PEDESTRIAN / BICYCLE COHABITATION
For a second edition, cyclists and their bikes are invited to ride slowly on Wellington. This project will be in effect until the end of the pedestrianization period EXCEPT when otherwise noted. For this pedestrian/bike project to be a success once again and to last all summer long, we need everyone to show good judgment and good citizenship.
Cyclists, here are the key elements for a good cohabitation on the Well :
Be civilized, like on the bike path near the riverbank, pedestrian/bike cohabitation already exists in Verdun!
Obviously, the pedestrian street belongs to pedestrians and is not a traffic axis! This project aims to facilitate the life of citizens who want to come and shop on the street by bike.
We adjust to the traffic on the street (just like on the highway!) – when the street is quiet, we ride at walking speed; when it's full or the happy hour is in full swing, we disembark and walk beside our bikes.
Keep your distance (2 meters minimum) – No one likes to be tailgated, whether you are on foot or on a bike!
Watch out for our children! – Children run and move unexpectedly. Be careful.
We are sure that if everyone follows these simple rules, things will go smoothly. 😉
Thank you all for your collaboration!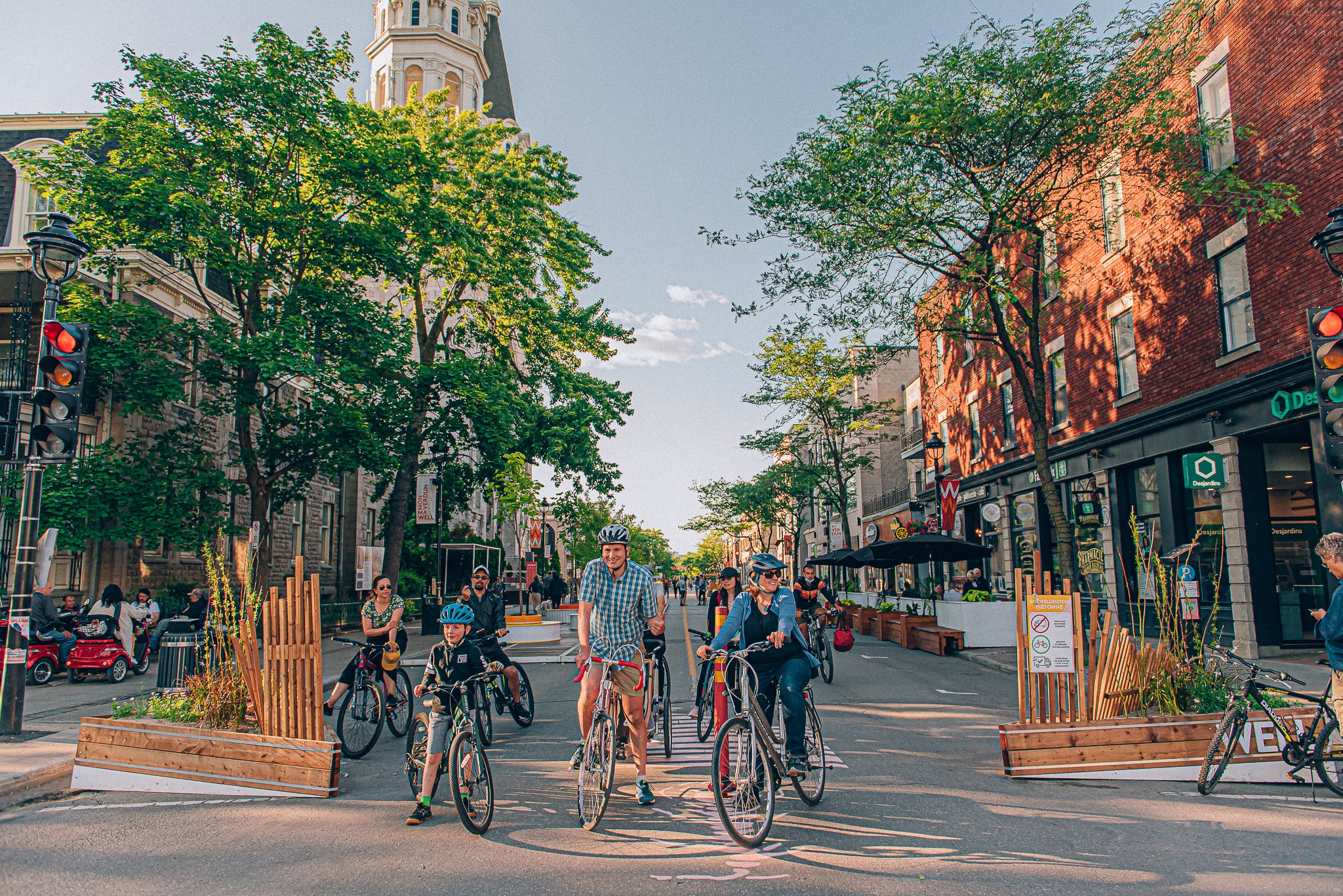 UNIVERSAL ACCESSIBILITY
In order to accommodated the needs of customers with reduced mobility, our team, supported by the opinions of people concerned by these issues and the Verdun Borough, has implemented several initiatives:
Drop-offs: In addition to the existing handicap parking along the street, drop-offs will be added along the pedestrian street (see parking map for locations),
Access ramps: Fourteen access ramps will be added: five ramps will be on long stretches of Promenade Wellington and nine ramps will be added for better access to each cool-island (development plan to come),
Relaxation areas: the street layout will include furniture adapted for people with reduced mobility,
Toilets: one toilet will be accessible to people with reduced mobility.
*You can find them on the map of the facilities with the international symbol of accessibility. Map coming soon!
GENERAL QUESTIONS
When will Promenade Wellington become pedestrian-friendly?
Promenade Wellington will be fully pedestrianized between Regina Street and 6th Avenue from June 1st, 2022 until September 19th.
What are the planned facilities on Promenade Wellington?
Terrace and lounge areas will be set up at several locations along the street. They will welcome visitors who wish to shop, work or relax while on Wellington. In addition, you will be able to enjoy the beautiful weather on our new swings and deckchairs. New this year: petanque fans? Come and show us your skills at the court located between 4th and 5th Avenue.
Will there be accessible washrooms?
Yes, two washrooms, including one for people with reduced mobility, will be installed at the corner of Wellington and De L'Église streets (plan to come)
In case of a moving or other exceptional reasons (e.g. renovation work requiring the occupation of a public space, etc.), am I allowed to enter with a vehicle on the street?
Yes, but you must apply to the borough for a permit to occupy the public domain at least 2 days before the desired date. You must fill out this form and send it to the following address : verdun-ing@ville.montreal.qc.ca.
EVENTS
Are there any events planned on the Wellington this summer?
Yes, a cultural programmation will be in effect for the summer period to animate the pedestrian street in collaboration with the Borough of Verdun and the QUAI 5160: mural, fresco on the ground, dance, music, circus, and more!
Is there a sidewalk sale planned on Wellington this summer?
At this time, there are no plans to hold a sidewalk sale during the summer. Only the merchants who are members of the Promenade Wellington are allowed to go out in front of their business during the pedestrianization.
If a sidewalk sale is organized, we will inform you via our website and social networks.
This summer, we're enjoying the beautiful days on the pedestrian well! ❤️ Thank you for contributing to the success of this summer project by continuing to care about the importance of buying local as you know so well.