The pandemic has certainly allowed us to do several things this year: reinvent ourselves, find solutions, try, adapt!
That's why we present a brand new initiative in collaboration with Locketgo Smart Lockers : Du LUV dans ton panier!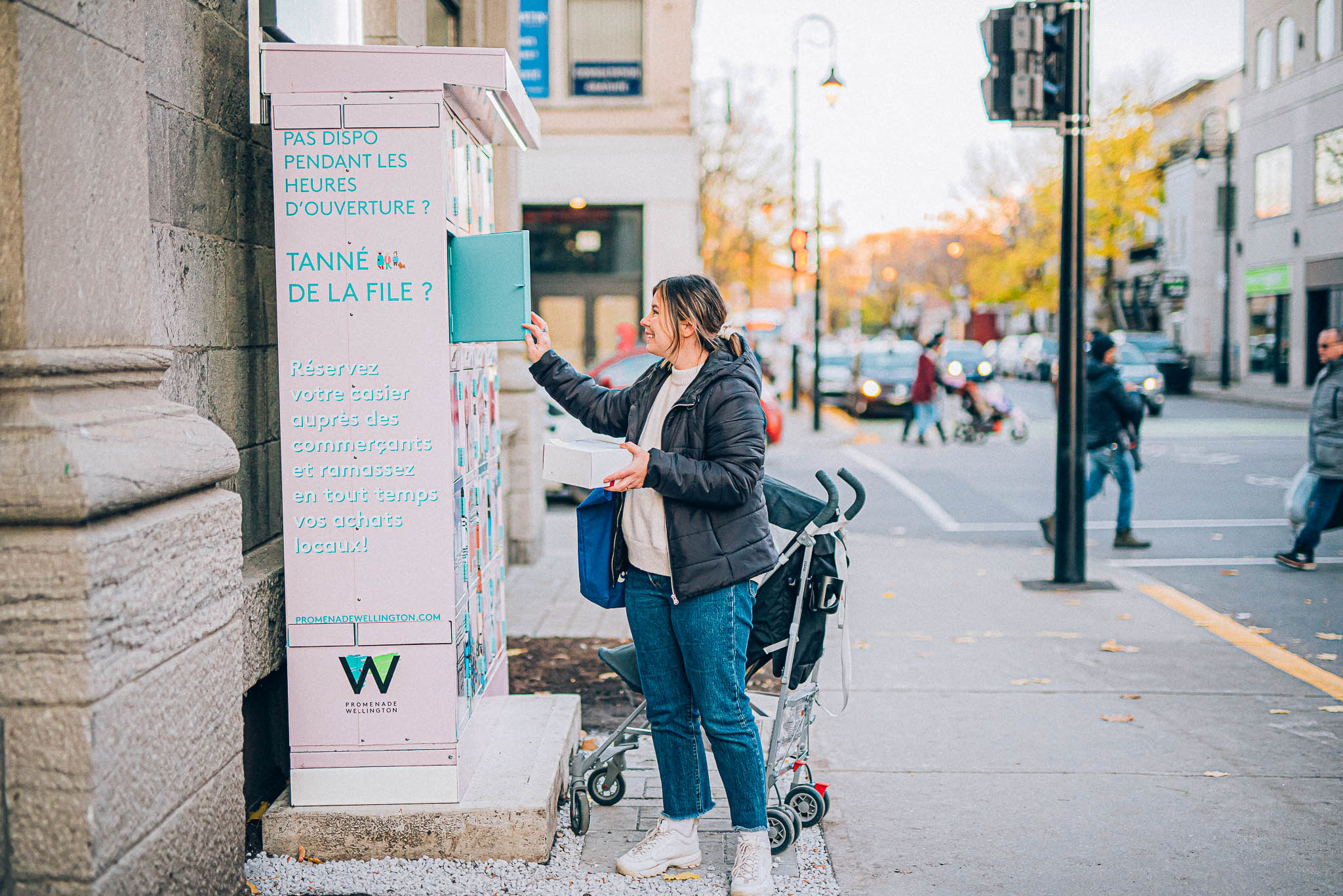 A secure, simple and fast solution to retrieve your parcels day or night and support your local merchants!❤️
HOW DOES IT WORK? 
It's simple!
You make your purchase at your participating merchant according to the means he offers you (example: telephone, website).
The merchant will reserve a Locketgo smart locker for you and drop your package in it!
You receive the information via email or SMS (locker number, access code, locker address on Wellington Street).
You can now go and pick up your package whenever you want! 4 days for retail and 12 hours for food.
Once your package is picked up, the retailer receives a notification to notify him that you have picked up your package.
WHY A SERVICE LIKE THIS? 
This second wave will bring a lot of traffic to the delivery companies. As a result, delays are to be expected during the holiday season!
Collecting your parcels free of charge via Locketgo lockers allows you to support your local merchants 24/7! 
In addition to :
Reduce lines
Eliminate the risk of theft, breakage and lost packages
Pick up your package outside of business hours (4 days for retail and 12 hours for food).
Increase health safety (less contact)
THREE PLACES AVAILABLE TO PICK UP YOUR PARCELS : 
De L'Église and Wellington
Gordon and Wellington
2nd Avenue and Wellington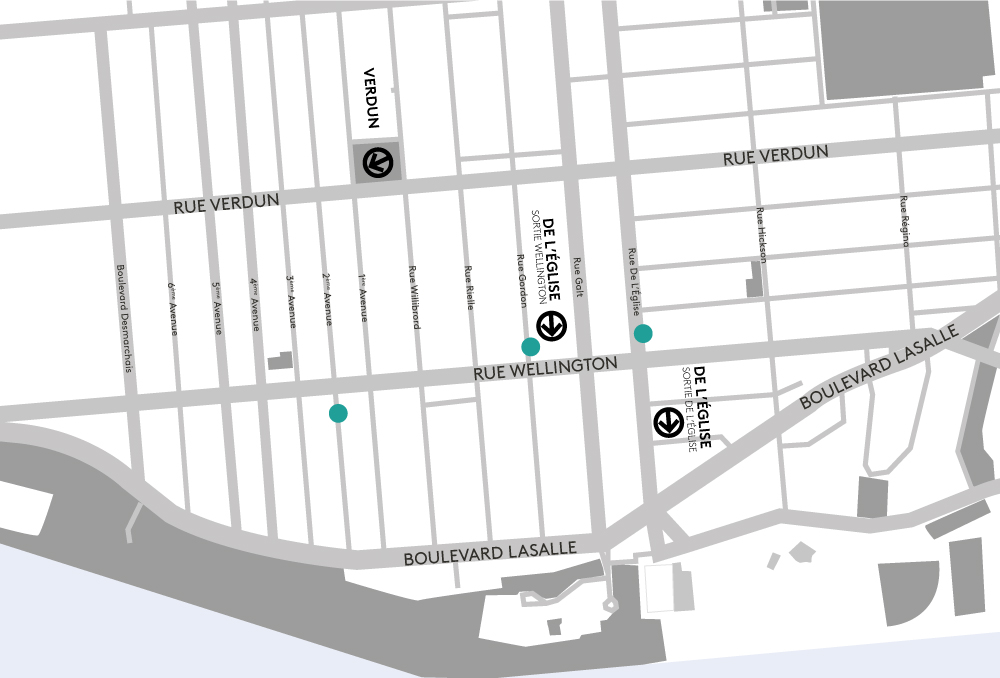 PARTICIPATING MERCHANTS :
TALK TO YOUR RETAILER! 
Want to use the service at a non-participating merchant? Express your interest in having them join the service or write to us at [email protected].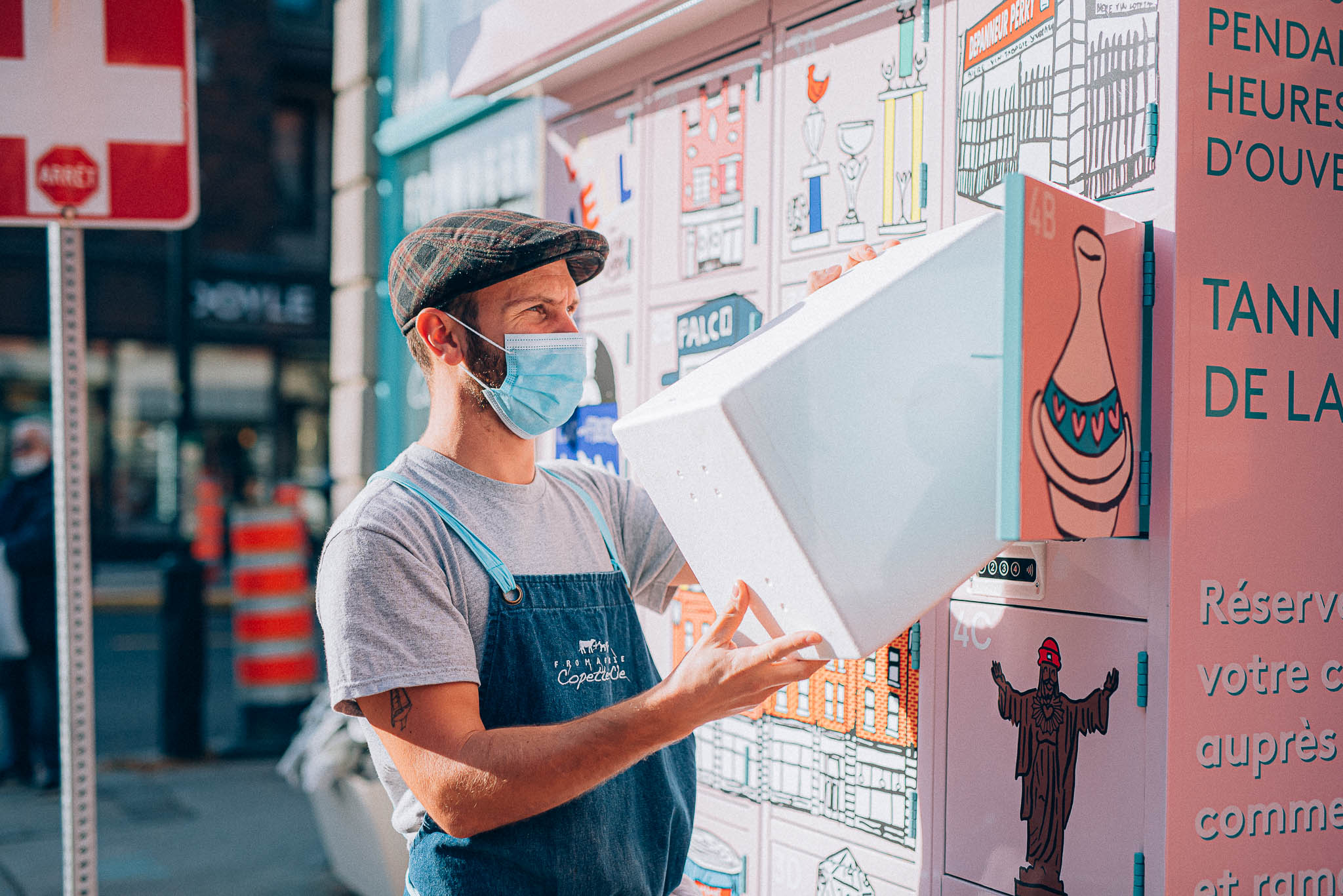 THANKS TO OUR PARTNERS
This initiative is made possible through the collaboration of Locketgo.

Illustration of lockers : Victør Garibay
Photographer : Caroline Perron : les photographies