We're sharing with you some of the great green initiatives of Promenade Wellington's businesses!
With Earth Day approaching, we thought it was important to highlight the small green gestures that merchants make throughout the year. Because in Verdun, we also have #luv for the planet! 🌎💚
Café Jardin
Le Café Jardin has (almost) abolished all single-use containers. Their kitchen is optimized to limit waste: practically everything in their fridge will be consumed!
Le Café Jardin's operation is based on the concept of the circular economy. Ecological from the start, the café prides itself on having an almost entirely anti-waste menu and (re)using all its resources and productions to the maximum, from furniture built from recycled building materials to flour made themselves from the silver skin of coffee beans.
And to limit waste, they serve their drinks in returnable jars and encourage customers to bring their own reusable containers.
Épicerie LOCO
The LOCO grocery store sources its products as locally and organically as possible and is practically waste-free, offering many products in bulk.
More than a grocery store, LOCO is a space of exchange and accompaniment towards the zero waste transition. The employees give judicious advice to accompany their customers in the ecological transition.
Among their ecological initiatives to reduce food waste are the Revalocos, frozen jars of cut up unsold fruits and vegetables offered for as little as $100 or sold at a (very) reduced price to give them a second chance in soups and smoothies for example!
Audacieuse Vanille
Audacieuse Vanille was born out of a love for cakes, culinary curiosity and respect for the planet. That's why it offers vegan pastries and sources as many fair trade products as possible.
To limit food waste, the bakery occasionally goes into "hybrid mode" to offer only boxes filled with sometimes classic, sometimes new, made-to-order pastries!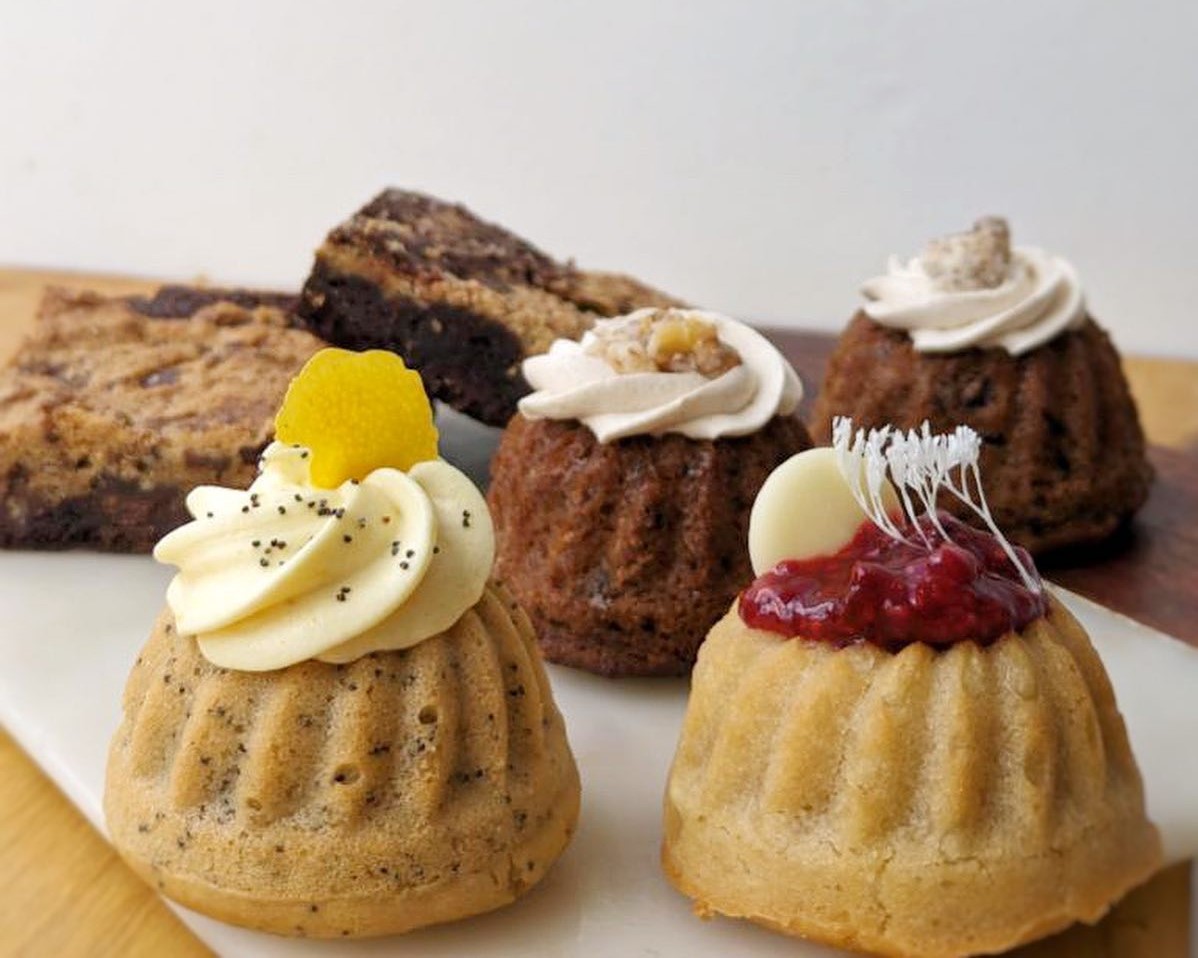 Chez Robin Marché Local
Chez Robin Marché Local offers a wide selection of healthy, organic foods from Quebec as well as many bulk products.
The bistro in the market was created to limit food waste and uses unsold produce from the grocery store. This way, fruits and vegetables that are a bit wilted (but still good to eat) are reused rather than thrown away!
In addition, employees encourage customers to bring their own containers for serving.
La Mistinguette
La Mistinguette offers natural products and local and ecological alternatives to everyday needs, from dental floss to bulk cleaning and body products. The store also has a section of eco-friendly baby products as well as a nice selection of fashionable clothing and accessories made by Quebec eco-designers.
The store also promotes local artisans, often from Verdun itself!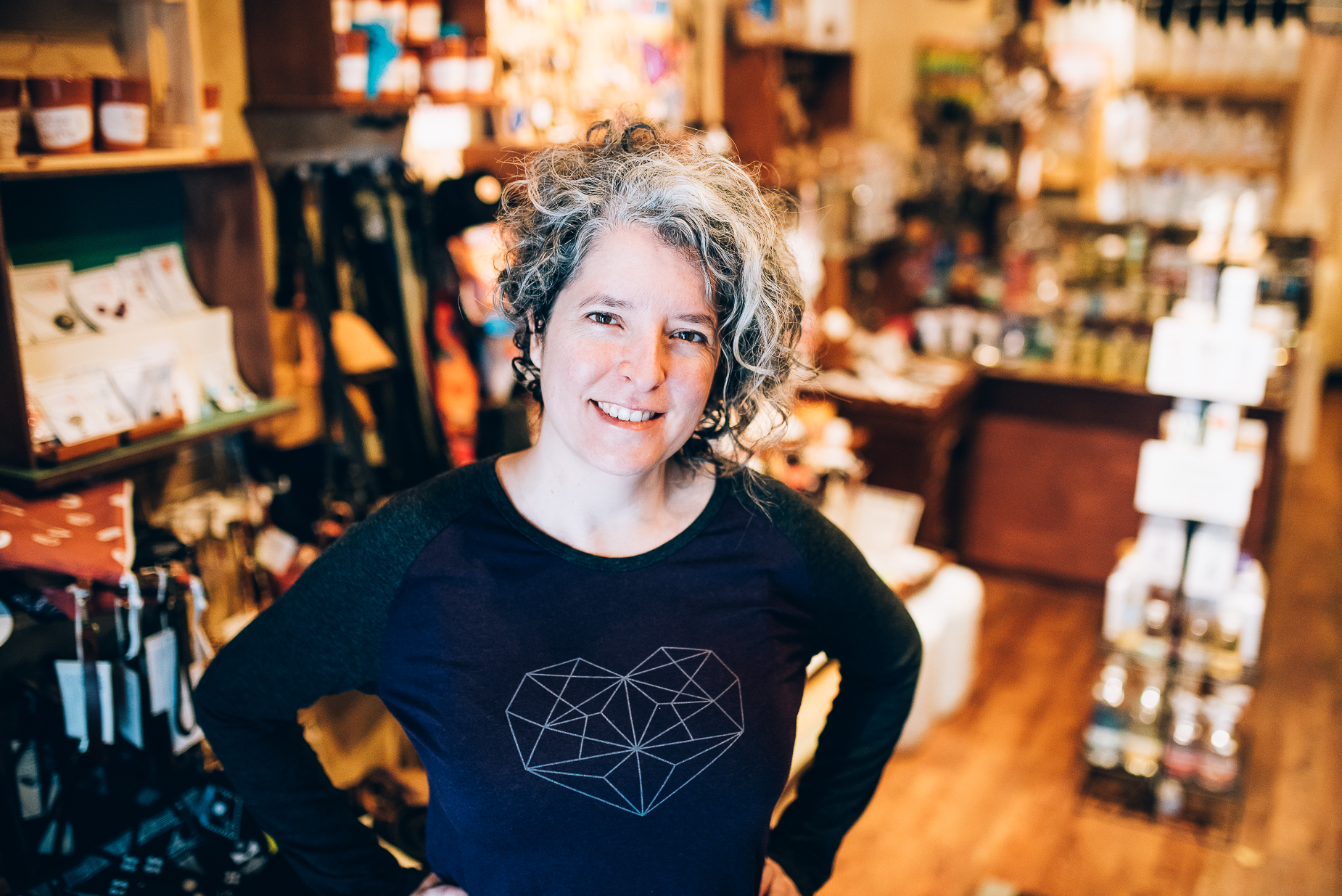 Solios
Solios watches were born out of an eco-responsible and sustainable vision. The first company of its kind to obtain its B-CORP certification, it offers watches powered by solar energy, a clean and renewable energy to avoid planned obsolescence and to make the future greener. No more batteries to replace every two years!
The bracelets are made from vegan leather and are interchangeable so that they can be replaced to extend the life of the accessory. Solios also has a recycling program where you can bring in your old watches. The parts that are still good will be reused!
Solios has also raised over $50,000 to help preserve ecosystems and protect endangered species through its partnership with the Rainforest Trust, where 1% of the proceeds from each watch sold and 10% of the proceeds from each limited edition Rainforest Trust watch sold is donated to the foundation.
Crèmes Boboule - L'in-time - Le Trèfle
As part of the Bottle Free Verdun movement, these businesses have eliminated bottled water and are offering fountain water and refills for your reusable bottles.
Maçonnerie Gratton
Maçonnerie Gratton offers the possibility to clean up your brick and restore your building while preserving its original character. A good way to be ecological, to recover and thus preserve the richness of your heritage!
They have also created the BRIQUE RECYC machine: a grandiose project of circular economy and brick recycling.
Fruiterie Vert Pomme 
Fruiterie Vert Pomme eliminated overpackaging several years ago and now presents its products in baskets.
As an alternative to plastic bags for fruits, greens and vegetables, the fruit store offers brown paper bags and also sells reusable cloth vegetable bags on site.
Efforts have also been redoubled to source local and seasonal fruits and vegetables whenever possible!
Beardlington
Beardlington sources its conditioner directly from Robin's Local Market across the street with their bulk products to eliminate the purchase of plastic bottles and has also eliminated bottled water to offer you fountain water.
Beardlington et Mëdz Salon Verdun 
Beardlington and Mëdz Salon Verdun are both members of Green Circle Salons, an environmental organization that recovers dyed or permed hair that is not compostable and transforms it into bioplastic.
Still in the respect of the environment, Mëdz uses only ecofriendly brands for their treatments.
Boutique Réunion 
Boutique Reunion dedicates an entire section of the store to ecological/eco-responsible products to accompany its customers in the transition to zero waste.
They have eliminated many of the dishware, tablecloths and kitchen tools lines from China and replaced them with lines made in Montreal or Quebec. All household products sold and used are fully biodegradable in 28 days and are made in Montreal by The unscented company.
Restaurant Well – Café Jardin – Boulangerie Pâtisserie Wellington – Lili & Oli – Chez Robin marché local – Station W
are participating in La Tasse (The Mug) initiative, a network of returnable and reusable mugs to limit the use of single-use products.
The benefit of this initiative: Return it to any participating business, not just where you picked it up, to get your deposit back!
Café Saint-Henri
Café Saint-Henri offers a range of 100% compostable capsules compatible with Nespresso OriginalLine and has a "green card" system, where clients are entitled to a free coffee of their choice after 10 coffees purchased with a reusable cup.
In addition, it is possible (and recommended!) to bring your own container when purchasing bulk coffee beans. Customers receive a small 5% discount as a thank you for doing the ecological gesture!
Marigold
The Marigold boutique makes its clothes in Montreal from carefully selected ethical and eco-responsible materials.
It promotes slow fashion, advocating quality over quantity in clothing.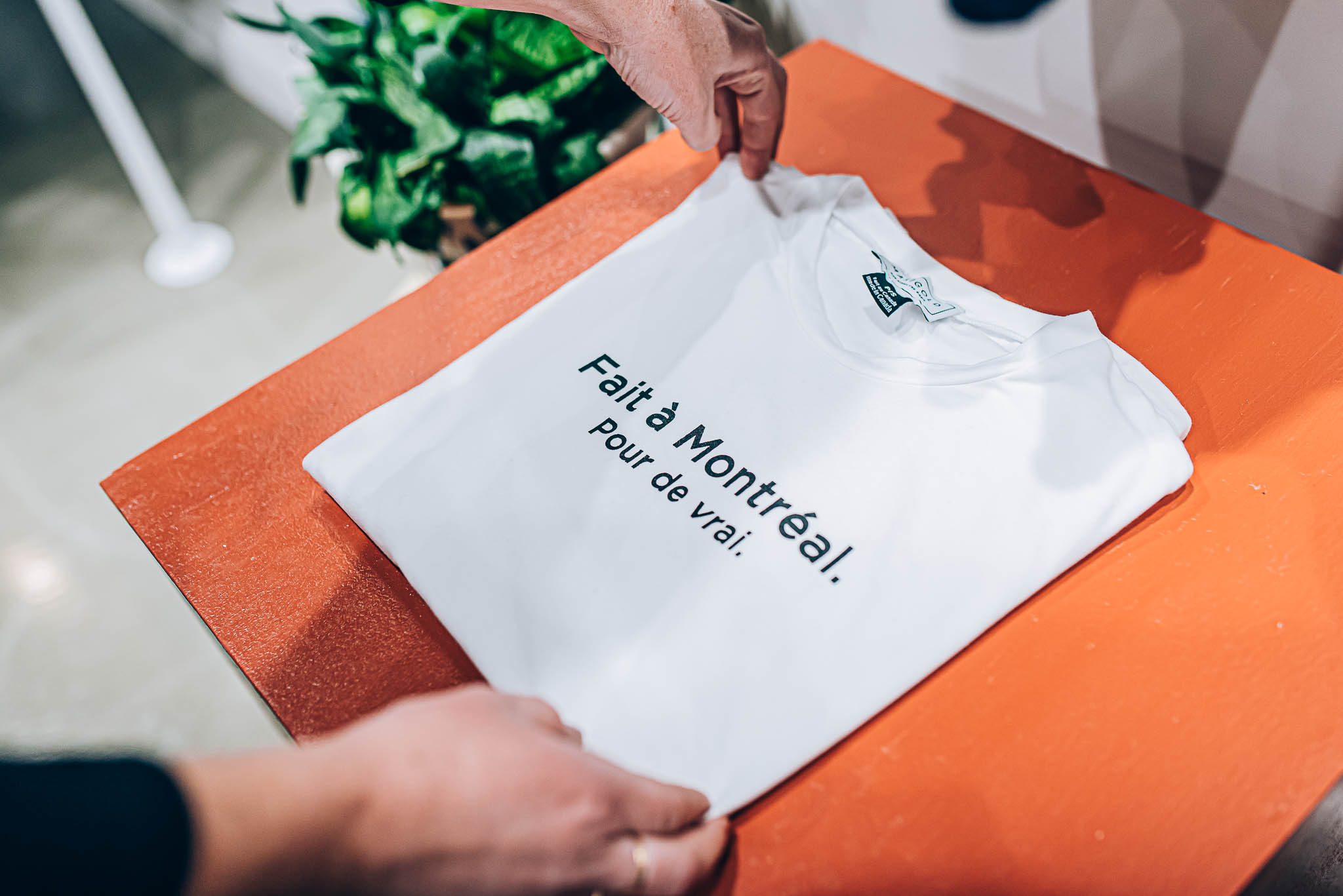 Harricana 
Harricana | Canadian Hat 1918 designs and produces clothing and accessories made from recycled materials, from fabrics such as jeans, wool and fur, upcycling has been in the spotlight for over 27 years!
Do you have an old coat or hat that has been crushed and deformed by the weight of time? It is possible to restore it thanks to their remodeling service!
Cha Noir
The Cha Noir Tea House has been environmentally friendly since 2004 and invites its customers to bring their own reusable cups for teas and herbal teas as well as their own containers, or empty tea bags, for their bulk products.
New this year, Cha Noir also offers low-cost glass containers in which to sip your tea on the road in case you forget your reusable cup. Practical, plastic-free and reusable!
Fromagerie Copette – Brook Bar à café et pizza – Notre-Boeuf-De-Grâce
The stores are part of the "To Good To Go" initiative that fights against food waste. Thus, their unsold products of the day are offered at a reduced price the next day!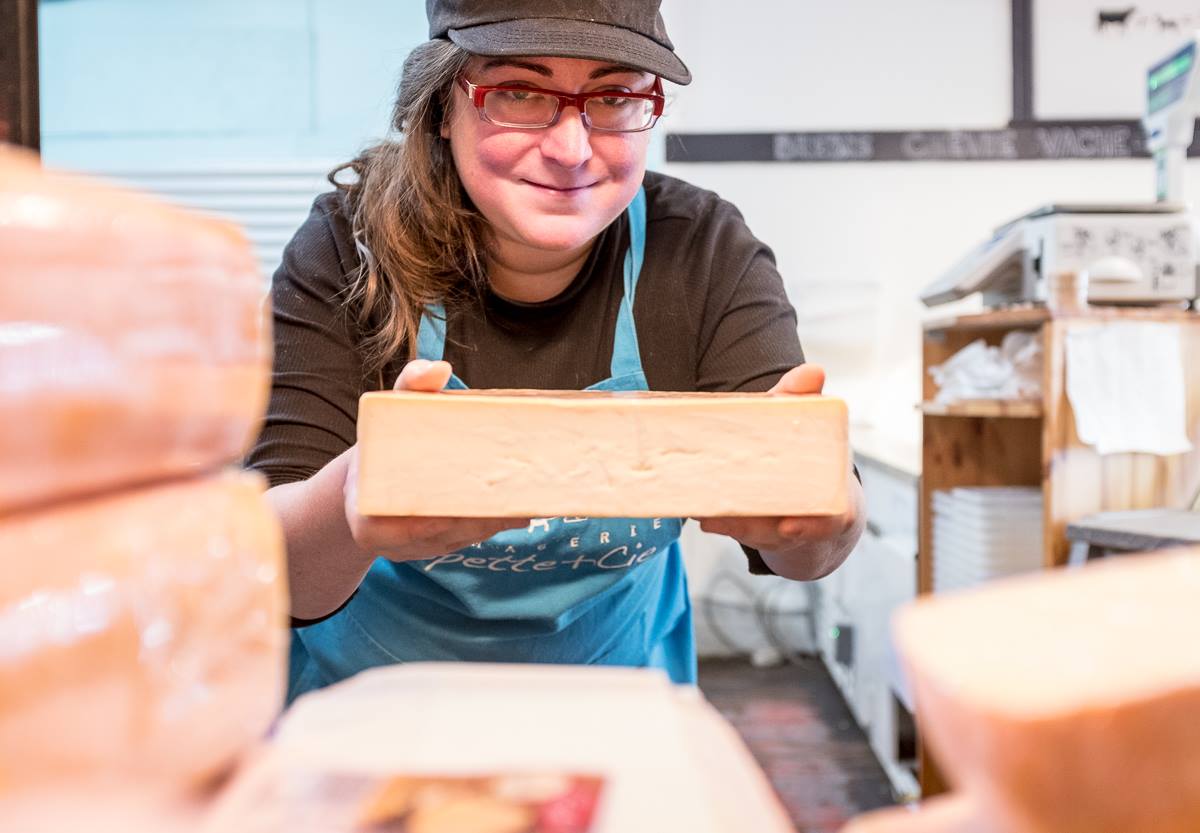 Boulangerie Sweet Lee's
Sweet Lees Rustic Bakery significantly reduces their food waste by reusing certain ingredients or selling them at a discount, composts and recycles responsibly, prioritizes local ingredients and uses reusable containers for deliveries.
In Verdun, we have #luv for the planet!