Come have a laugh on the Well! We've listed all the weekly and monthly comedy nights that take place on the Promenade Wellington so you and your gang can have a good laugh right in your own neighborhood!
Whether it's Funny Mondays at the Benelux, the Social Comedy Club, the P'tit Gala de l'humour at the Trèfle or the brand new comedy night at the Palco, these four establishments have one goal: to make you laugh and have a good time. Admit it, there's nothing better than a little #VerdunLol to brighten up our winter nights!
Monday
BENELUX BREWERY

Well established for several years now, Funny Mondays at the Benelux take place, as you may have guessed, every Monday. Hosted by William Bernaquez and with Rafaële Bolduc and Guillaume Pelletier alternating as columnists, these comedy nights feature a variety of comedians, both well-known and lesser-known, who will make you laugh out loud to start the week off right!
🎟️ 10 $, Online tickets or at the door
📍 Benelux, 4026 Wellington st.
🕖 doors at 7 p.m., show at 8 p.m.
BAR SOCIAL VERDUN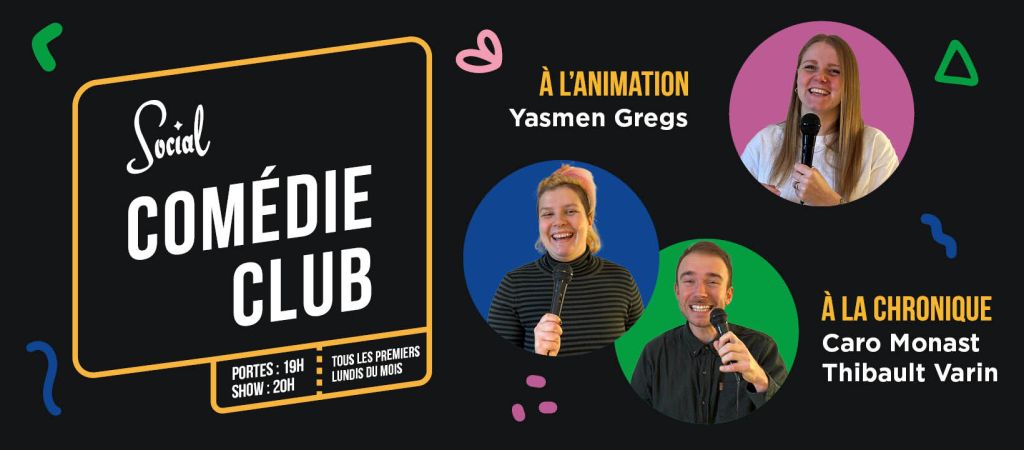 The Social Comedy Club is an Open-Mic night hosted by Yasmeen Gregs with Caro Monast as columnist that takes place every first Monday of the month! These verdunites host this evening along with a second (and new!) columnist, Thibault Varin. Together, they make the Social Comedy Club a real night of fun.
🎟️ Voluntary contribution
📍 Bar Social Verdun, 3819 Wellington st.
🕖 Monday October 2, November 6, December 4 | 7:30 p.m.
Tuesday
LE TRÈFLE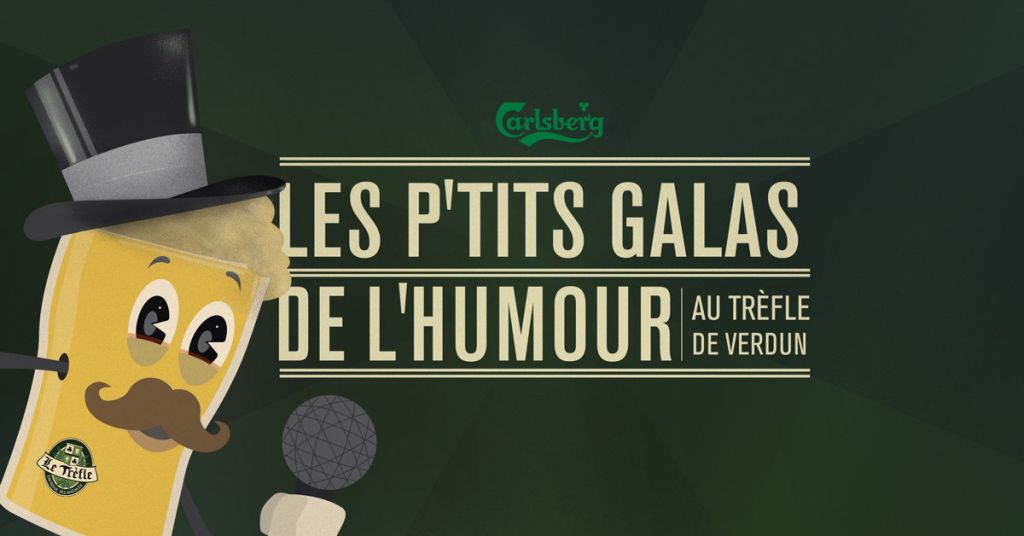 The P'tits galas de l'humour take place every Tuesday at the Trèfle in Verdun with Frédérick Côté as host and Martin Lauzon and Ben Essiambre alternating as columnists. On the menu, 5 comedians and Danish beer! Yes, the tickets, priced at $16, do not only include an entrance to the P'tit gala, but also a good bottle of Carlsberg. Cherry on the sundae: the comedy nights take place on the sumptuous second floor of the Irish tavern!
🎟️ 16$, online tickets only
📍 Le Trèfle, 4718 Wellington st.
🕖 Doors at 7 p.m., show at 8 p.m., starting January 24th
Wednesday
PALCO BAR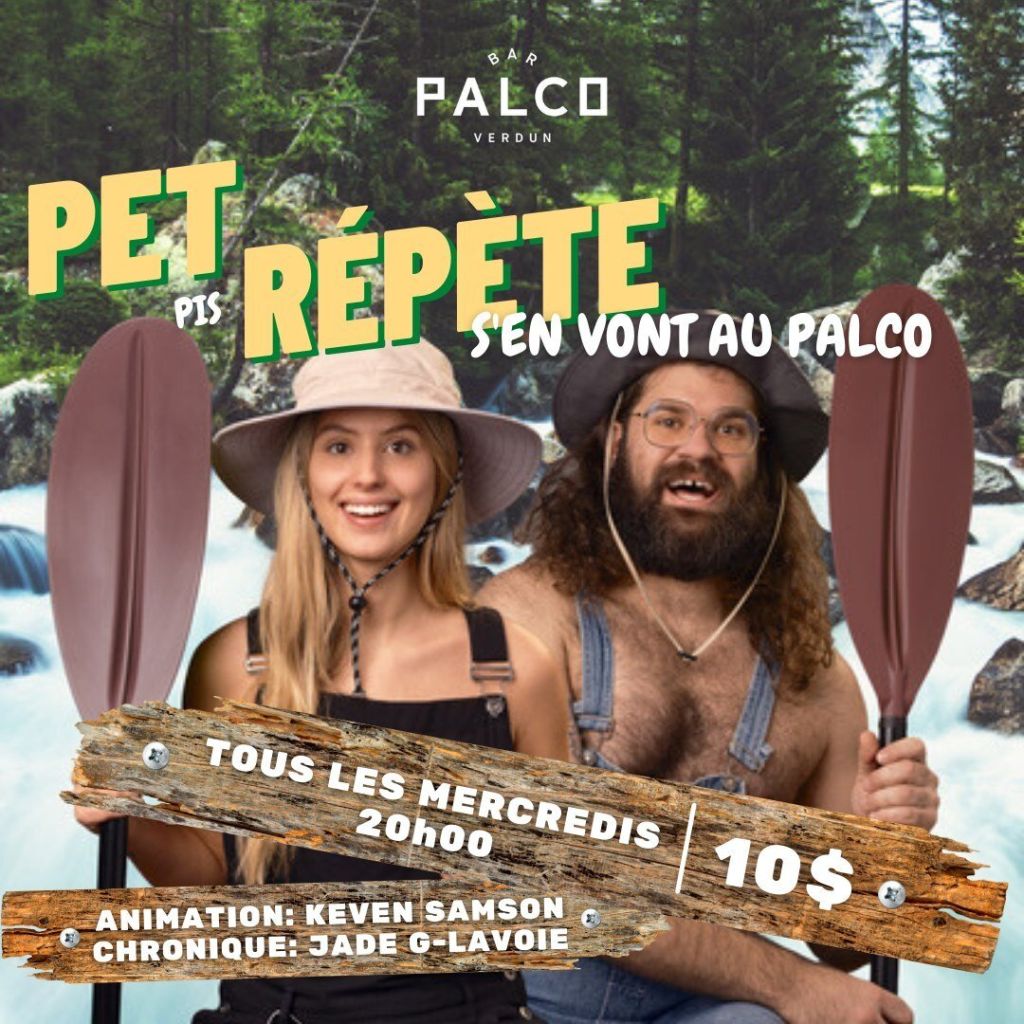 Last year, Le Palco launched its first ever comedy night. If Mondays and Tuesdays don't work for you, you can now go and have a good laugh at Le Palco on Wednesdays starting at 8pm. With Keven Samson as host and Jade G.-Lavoie as columnist, the show "Pet pis répète s'en vont au Palco" promises to make your cheeks hurt!
🎟️ 10$, tickets at the door
📍 Bar Palco, 4019 Wellington st.
🕖 Show starts at 8 p.m.
Saturday
BQNCTD x SPACIAL COWORKING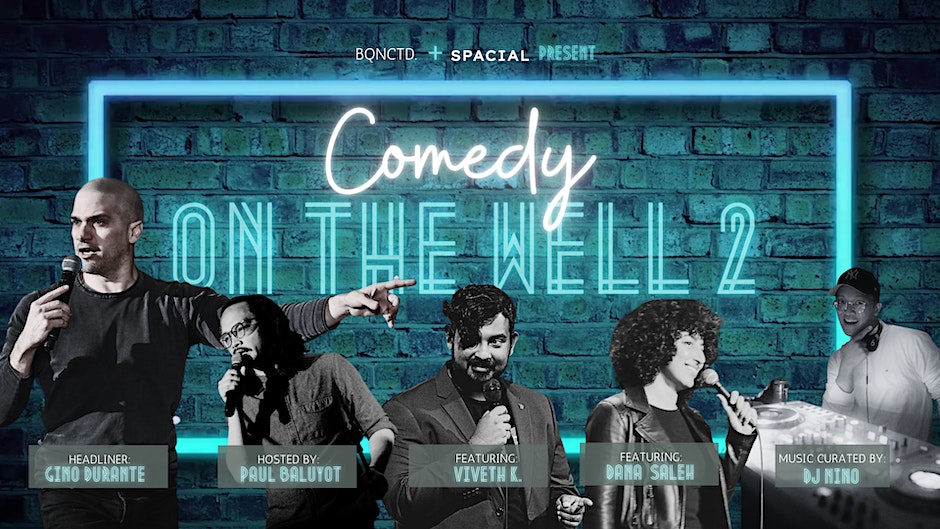 Comedy On The Well is the comedy night organized by Bqnctd in the beautiful Spacial Coworking space. The only English comedy night on Promenade Wellington, the evening is also a community-building event. Following the success of last August's edition, the organizers are returning with a second evening on Saturday, October 14, 2023, with comedy veteran Paul Baluyot hosting. Stay tuned for these comedy nights, because you can bet this won't be the only one!
🎟️ From 36$, Online only
📍 Spacial Coworking, 4012A Wellington Street
🕖 Show at 8 pm, doors at 7:30 pm
Get your dose of #VerdunLol this winter!