Here is a small directory of activities organized by our merchants to experience your best Well'oween! Candy, costume parties, thrills and special treats will be on the menu for the weekend of October 29 and 30.
For candies
For sugar bugs, nothing better than a good old candy hunt on the Well! Several shops will distribute it to young and old in costumes on the evening of the 31st. The Librairie de Verdun, Maltéhops, Benelux, and many others will be waiting for you and will be ready for your trick or treating!
The Maltéhops gang can't wait to make you shiver: smoke machine, horror movie music, costumes and sweets will be on display in their beautifully decorated shop. It's worth the detour!
For the little ones...
On Saturday, October 29, Studio Tre Punti will welcome young princes, princesses, wizards and everyone else from 4 to 9 years old for La danse des montres, an incredible Halloween evening.
This activity invites kids to explore movement by creating a choreography in the image of this celebration where magic, horror and fantasy come together. Costumes and music, whether bizarre or catchy, will be there to allow us to celebrate the Halloween party together and in a fun way. And who knows… a little surprise may be waiting for the children before returning home! 🕸️😈👻🎃
The little monsters will be expected at 5:30 p.m. for 2 hours of fun. A thematic meal will also be served before returning home, full of energy to tell you about their beautiful evening!
For all the details and to register, it's here!
📍5047 Wellington St.
Saturday, October 29 from 5:30 p.m.
For those who want to party...
As we said, there's something for everyone on the Well!
To party, two establishments organize costume parties with totally different atmospheres, but both equally cool. On Friday evening, the Bar Palco organizes an evening with the theme "prohibition" with a live jazz and swing band from 8 p.m. to 10 p.m. which will be followed by a DJ set until the wee hours!
Get out your twenties look: put on your bow ties and your feathers and come and discover the new signature cocktail menu for the winter!
📍4019 Wellington Street
Friday, October 28, from 8 p.m.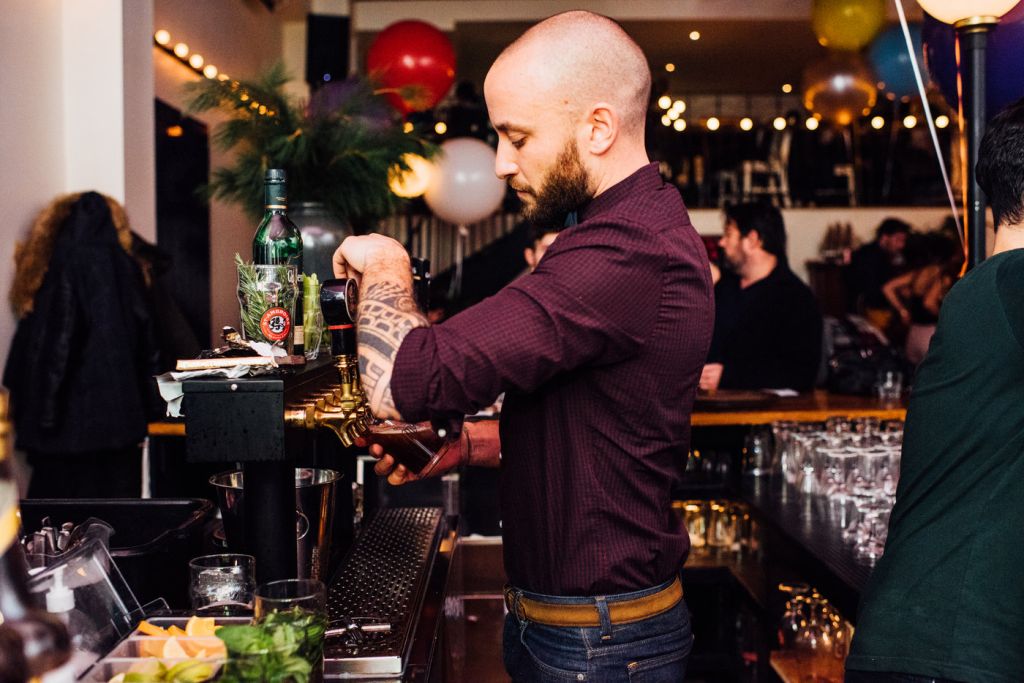 If the twenties aren't your cup of tea, no problem! In a completely different vibe, the
Bar Social
will bring out trench coats and dark glasses during its Matrix party. The Neos, Morpheus and Trinity of this world can get together on the dance floor and celebrate Halloween with other fans of this turn-of-the-century classic.
📍 3819 Wellington Street
Friday October 28
And the next day, Saturday night, the Benelux will turn into a prom and step back two decades with its Prom Night 2001 themed party. You can count on DJ Janis and drag queen Ciatha Night to ignite your evening! And since a Halloween party is never quite complete without a costume contest, the person with the best costume will be crowned prom queen or king and win a nice cash prize. It's time to dig up your old ballgown and stock up on nostalgia, good beer and candy!
📍4026 Wellington Street
Saturday October 29 from 10 p.m.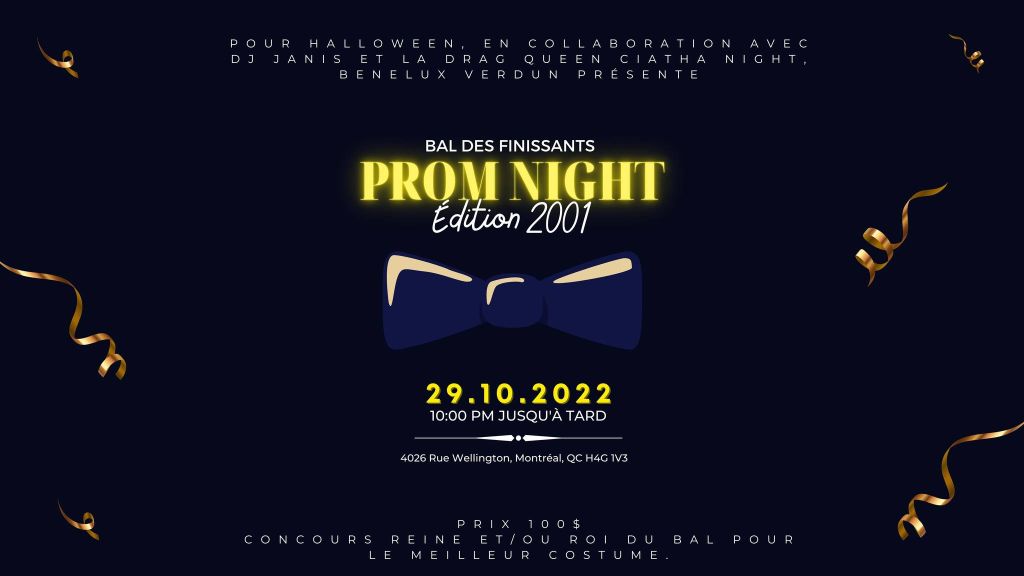 For a touch of esotericism
On Saturday October 29 and Sunday October 30 from 10 a.m. to 6 p.m., come unleash the witch in you and meet the author Anne-Sophie Casper at the Jessie & Cie boutique for the launch of her "The Witch's Oracle" box set.
Workshops, author's conference, card drawing, meditation, autumn guidance and new exclusive publications are on the menu during these two days. Let yourself be guided by the bewitching energies of Wicca and immerse yourself in the secrets of the elements, potions, rituals, spells and lithotherapy…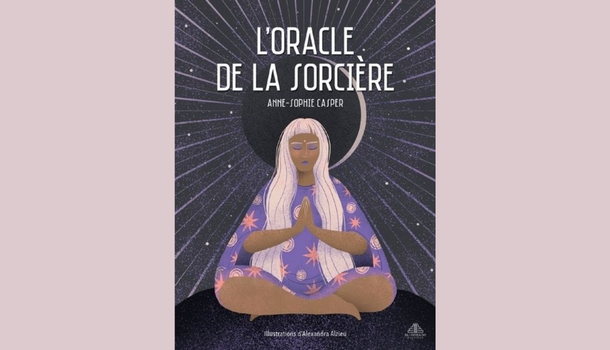 To add a little sweetness to your life...
And to indulge your sweet tooth, you can count on Audacieuse Vanille and Sweet Lee's, who have each concocted special Halloween treats!
Go get the cutest ghosts in the universe (after Casper) at Audacieuse Vanille, only available Saturday October 29th and Sunday October 30th.
They offer a first chocolate cake with cherry jam inside, completed with a meringue ghost on top, then a sandwich cookie with red jam. Best of all: these pastries are vegan, gluten-free and soy-free! 👻
📍3910 Wellington Street
Pastries offered Saturday and Sunday only from 10 a.m.
As for Sweet Lee's, they haven't skimped on their fall menu, and it's only mouth-watering.
Pumpkin, dark chocolate and spice muffins, chai and fleur de sel caramel cookies, pumpkin, caramel and maple pies, pumpkin cheesecake… they went all out!
So you know where to go to get the perfect dessert for your Halloween dinner. 😉
📍4150 Wellington Street
Open Wednesday to Sunday
Happy Well'oween to everyone!